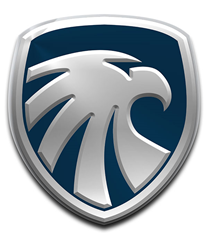 LOS ANGELES (PRWEB) October 10, 2019
The Dominguez Firm, a California based personal injury firm continues its commitment to education by offering two additional scholarships for deserving students in 2019. The firm had previously recognized two outstanding students with scholarships earlier in the year. Undergraduate and law school students who demonstrate excellence both in the classroom and their communities are encouraged to apply for the firm's Collegiate Scholarship and Legal Scholarship Awards.
Juan Dominguez, founder of The Dominguez Firm established the Collegiate and Legal Scholarship Awards to help worthy students achieve their dreams. Seeing education as a right, not a privilege, Mr. Dominguez has always held the belief that finances should never get in the way of a hard-working student interested in pursuing a college education or becoming a lawyer.
Details of the two scholarships being offered:
The Dominguez Firm Collegiate Scholarship Award – is for recent high school graduates or first year undergraduate students who are or will be enrolled in an accredited university. This award will be presented to an undergraduate student who consistently displays academic excellence while looking to effect positive change in their community. The recipient will be awarded a $5,000 scholarship towards their college tuition.
The Dominguez Firm Legal Scholarship Award – was established for students who are or will be enrolled in an accredited law school. The award will go to a worthy student who has been accepted into or is currently enrolled in law school. Recognizing the substantial effort involved in studying law, students who find the time to help others in spite of their schedules should be recognized and applauded. The firm will award the winner a scholarship for $2,500.
The deadline to apply is December 31, 2019. Winners will be announced in early 2020.
Official rules and guidelines can be found at: https://dominguezfirm.com/scholarships/.
We wish everyone the best of luck!
The Dominguez Firm is a nationally recognized personal injury, workers' compensation and employment law firm that has been successfully meeting the needs of our clients for over 30 years. For a free and confidential case consultation, please call us at 1-800-818-1818.