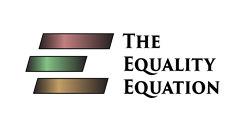 We develop nationally for professional teams, cities, and Power 5 schools, but to place our model at Virginia Union is special because we know it will be impactful for the school, and the surrounding community
RICHMOND, Va. (PRWEB) September 19, 2021
On Thursday September 9, 2021 Equality Equation Inc. and AECOM (NYSE: ACM) toured the campus of Virginia Union University to provide organizational framework for the engagement of services, to delineate the university's ultimate goals, and to refine the workplan.
Virginia Union University is considering a new basketball arena, a sports wellness center, improvements to Hovey Field, a new sports management educational facility, a workforce development facility, and mixed-use development opportunities in and around their north Richmond campus.
AECOM are global experts at identifying funding sources, opportunities and constraints, locations and access, existing environmental and building conditions, and other factors that help to frame development.
"We develop nationally for professional teams, cities, and Power 5 schools, but to place our model at Virginia Union is special because we know it will be impactful for the school and the surrounding community", says Brian Parker, Principal and Director of Economics for AECOM.
The Equality Equation HBCU Wellness project facilitates economic equality for HBCUs by creating revenue streams for the schools. They accomplish this by building viable economic operations in the fields of education, healthcare, workforce development, and sport, on campus. The Equality Equation mitigates the planning and financial burden on black colleges.
"Our ability to sustain viable athletic programs in the midst of inequality is a testimony to the spirit of HBCUs. The Equality Equation HBCU Wellness Project moves our struggles with PWI's monopoly on the recruitment of our most talented black athletes from a perpetually defensive posture, to one that is intentional in its approach to steering our youth to our schools" states Pless Jones Jr., co-founder of the Equality Equation Project.
AECOM will deliver conceptual design, economic structure, social and economic impact analysis, market analysis, funding sources and best use of the real estate to the University in the next 4 months.