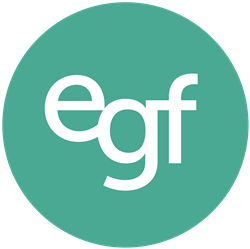 "[The scholars'] wide-ranging expertise in foreign affairs and international security will help keep the public informed on the important global issues that impact their lives and communities." - Allyn Summa, EGF executive director
NEW YORK (PRWEB) February 07, 2023
The Eurasia Group Foundation (EGF) announced the five foreign policy thinkers who have joined its nonresident fellow program for the 2023 year. The nonresident fellows will conduct original research and analysis on a breadth of issues for EGF's Independent America project, which examines the possibilities for and advantages of a more pragmatic foreign policy.
"We are thrilled to work with such an accomplished group of professionals," commented Allyn Summa, EGF's executive director. "Their wide-ranging expertise in foreign affairs and international security will help keep the public informed on the important global issues that impact their lives and communities, from sanctions and civil-military relations to US foreign policy in Asia and Iran, and everything in between."
Senior fellow Mark Hannah, who leads the Independent America program, added, "We feel fortunate to have been able to attract such a talented group of scholars. Together, our work will inform and elucidate some of the biggest foreign policy issues currently under debate."
The five nonresident fellows named to the program are:

Dr. J Andrés Gannon is a Stanton Nuclear Security Fellow at the Council on Foreign Relations and an incoming Assistant Professor of Political Science at Vanderbilt University, where he will also be a Faculty Affiliate at the Data Science Institute. His research focuses on deterrence, military capabilities, and the origins of military power, with a focus on Asia. Previously, Dr. Gannon was an International Security Program Postdoctoral Research Fellow at the Belfer Center for Science and International Affairs, a Hans J. Morgenthau Research Fellow at the Notre Dame International Security Center, and a PhD Eisenhower Defence Fellow at the NATO Defence College.
Dr. So Jin Lee is a Grand Strategy, Security, and Statecraft Postdoctoral Fellow jointly appointed at the Harvard Kennedy School and the Massachusetts Institute of Technology. Her research examines how international security, foreign policy, and political psychology impact regional dynamics in East Asia. Dr. Lee also writes on economic statecraft—namely, positive inducements and sanctions—as well as nuclear proliferation, international conflict, and civil-military relations.
Dr. Max Margulies is currently an Assistant Professor and the Director of Research at the Modern War Institute at West Point. His research on military personnel policy and effectiveness has been published in Security Studies and the Journal of Strategic Security. Dr. Margulies also writes extensively on civil-military relations, strategy, and conflict. His commentary has been published in outlets such as The New York Times, The Wall Street Journal, War on the Rocks, and The Conversation. (The views expressed by Dr. Margulies are his and do not reflect the official policy or position of the US Military Academy, the US Army, or the US Government.)
Dr. Assal Rad is the former Research Director of the National Iranian American Council. Dr. Rad has written for such publications as Newsweek, Foreign Policy, and The National Interest and is the author of State of Resistance: Politics, Culture, and Identity in Modern Iran (Cambridge University Press, 2022). She has also appeared as a contributor on BBC World, Al Jazeera, CNN, and NPR.
Dr. Geoffrey Swenson is a Senior Lecturer in International Politics at City, University of London. He is also an External Affiliate of the Ostrom Workshop at the University of Indiana, a trustee of the British International Studies Association, and a Term Member of the Council on Foreign Relations. Dr. Swenson's research focuses on post-conflict reconstruction, democracy and the rule of law, legal pluralism, international relations theory, and foreign aid. He has written extensively on America's war in Afghanistan. He is the author of Contending Orders: Legal Pluralism and the Rule of Law (Oxford University Press, 2022) and has been published in the Los Angeles Times, Political Violence at a Glance, the Washington Post, and The Diplomat.
Zuri Linetsky, a research fellow at the Independent America project, who directs the nonresident fellow program, also welcomed the nonresident fellows: "EGF had a terrific inaugural group of nonresident fellows last year, and we look forward to working with and learning from this cohort. Not only are they brilliant scholars, but their unique perspectives and dedication to challenging preconceived foreign policy notions will be indispensable as we examine America's role in the world today."
***
EGF is a nonpartisan, nonprofit organization committed to helping people make meaning out of the impact geopolitics has on their lives by empowering them to get involved in the issues that matter to them most. EGF takes complex issues and ensures they are accessible to everyone through traditional and nontraditional media, including events and meetings, papers and presentations, videos, infographics, podcasts, and the full array of social media.