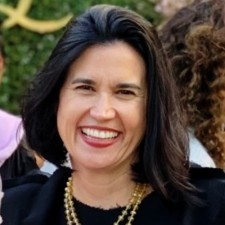 "Elizabeth delivers insights that come from standing in the shoes of her clients, as well as seeing the broader picture that she knows from her high level work in strategy and innovation," comments Larraine Segil, CEO of EWA
LOS ANGELES (PRWEB) January 22, 2021
The Exceptional Women Awardees Foundation (EWA, Los Angeles CA) today announced that, after interviews with multiple candidates, Elizabeth Stephenson Managing Director, AlixPartners, has been inducted into the 2021 Exceptional Women Awardees Cohort.
"Elizabeth has extensive strategy consulting, innovation development and operating experience, " commented Larraine Segil, Chair and CEO of The Exceptional Women Awardees Foundation. "As a former McKinsey Partner, and President of Fiji Water, Elizabeth delivers insights that come from standing in the shoes of her clients, as well as seeing the broader picture that she knows from her high level work in strategy and innovation. She is unique in her experience, and adds great value to our EWA leaders."
"We congratulate Elizabeth on being selected to participate in this prestigious program. She recently joined our team at AlixPartners, and her contributions are already being felt as she brings her unique perspective and experience to our consumer-oriented clients," commented Simon Freakley, CEO of AlixPartners.
AlixPartners is a results-driven global consulting firm that specializes in helping businesses successfully address their most complex and critical challenges when it really matters.
Learn more at https://www.alixpartners.com.
The Exceptional Women Awardees Foundation (EWA) selects high potential, upper-career Exceptional Women from multiple industries, develops and mentors them with guidance and career redesign advice to propel them to sustainable success - one woman at a time. Their year-long program enables the EWA to be connected for life to their ever-expanding EWA global network, as their fellow women leaders move into positions of significance.
Learn more at http://www.ExceptionalWomenAwardees.com.