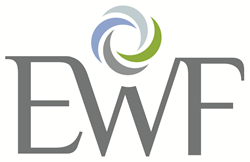 We celebrate them for both their accomplishments and the positive impact they have on the future generation of women leaders
FLEMINGTON, N.J. (PRWEB) August 30, 2018
The Executive Women's Forum on Information Security, Risk Management, and Privacy (EWF) is pleased to announce the finalists for the 2018 Women of Influence Awards and the EWF Corporate Award. Presented by Alta Associates, the annual Women of Influence Awards honors women for their accomplishments and leadership roles in the fields of Information Security, Risk Management, and Privacy. The EWF as well recognizes one corporation for their efforts in advancing and promoting women in their organization. The EWF will honor this year's finalists and announce the recipients at an awards ceremony held during the 16th Annual EWF National Conference, "Resiliency in a Hyper-Connected World: Cybersecurity, Risk & Privacy Strategies," October 23-25, 2018 in Scottsdale, Arizona at the Hyatt Regency at Gainey Ranch.
The Women of Influence Awards recognize women in four categories: Public Sector & Academia, Private Solutions Provider, Corporate Practitioner, and One-to-Watch. Judges select the recipients based upon a six-point set of criteria: A positive influence on the professional community, the application of creativity or innovation in solving problems or overcoming challenges, a demonstrated commitment to the highest ethical standards, a history of designing and implementing effective solutions, sustained record of accomplishments and contributions to the field, and their service as a trusted mentor to colleagues, students and others. The EWF Corporate Award looks at corporate performance, sustainability, women in key positions, and corporate governance.
"It is with great pride that the Executive Women's Forum recognizes the Women of Influence Awards finalists for their remarkable achievements in the fields of information security, risk management and privacy," said Joyce Brocaglia, EWF Founder and CEO of Alta Associates. "We celebrate them for both their accomplishments and the positive impact they have on the future generation of women leaders. We are also proud to acknowledge the Corporate Award finalists who have successfully demonstrated their commitment to engaging women to enhance their corporate performance, sustainability, and governance."
Congratulations to the following Women of Influence finalists:
Corporate Practitioner

Rhonda Childress, IBM Fellow, Vice President Global Technology Services, Data Security and Privacy Officer, IBM
Min-Hwei Liu, Director, Global Security Risk Management, e.Discovery and Adaptive Enablement, Aetna
Teresa Zielinski, SVP, Chief Information Security Officer and Product Security Leader, GE Power
One-to-Watch

Rachel Friedman, Security Operations Manager, Madison Square Garden
Virginia Mayo, Chief Engineer of the IBM Services Security Patch Management Program, IBM
Rebekah Mohr, Security Manager, Accenture
Private Solutions Provider

Bonnie Butlin, Co-Founder & Executive Director, Security Partners' Forum
Tammy Moskites, Managing Director & Senior Security Executive, Accenture
Saryu Nayyar, CEO and Co-Founder, Gurucul
Public Sector & Academic

Cindy Cohn, Executive Director, Electronic Frontier Foundation
Kristin Judge, President and CEO, Cybercrime Support Network
Dr. Loyce Best Pailen, Director, Center for Security Studies, University of Maryland University College
Congratulations to the following EWF Corporate Award finalists:

3M
Target
Booz Allen Hamilton
For more information about the Women of Influence awards, the EWF Corporate Award or the 16th annual National Conference and how you can attend, please visit http://www.ewf-usa.com/.
#######
About the Executive Women's Forum on Information Security, Risk Management & Privacy:
Founded in 2002, the Executive Women's Forum on Information Security, Risk Management & Privacy (EWF) is the largest member organization serving the most prominent and influential women in information security, cybersecurity, IT risk management, governance risk and compliance and privacy. The EWF serves emerging leaders by facilitating programs and events throughout the year including a national conference, regional meetings, leadership development and mentorship programs, as well as interaction with global thought leaders through an online community. For more information please visit: http://www.ewf-usa.com.
About Alta Associates:
Founded in 1986 Alta Associates is widely acknowledged as the leading boutique executive search firm specializing in Information Security, Cybersecurity, and IT Risk Management. Alta is recognized for their deep understanding of the information security industry and the drives that shape it. Having successfully partnered with global enterprises for 30 years, Alta has filled many of the most high profile Chief Information Security Officer roles and built world class Information Security, Cybersecurity and IT Risk organizations. Alta is well known for their ability to attract and deliver top tier executives and the teams that support them and is named as one of the top 50 executive search firms in the United States. For more information visit: http://www.altaassociates.com or call 908-806-8442
CONTACTS:
Melissa Rojas, Digital Marketing Specialist, Executive Women's Forum
Email address: melissa(at)ewf-usa.com
Office: 312-525-3347