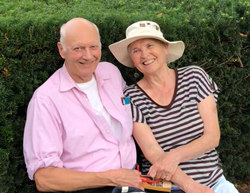 FREDERICK, Md. (PRWEB) February 10, 2023
The Friends of A.L.I.C.E. Scholarship Fund has been established with The Community Foundation of Frederick County and becomes one of its more than 770 component charitable funds.
John and Mary Ellen Menke created The Friends of A.L.I.C.E. Scholarship Fund to directly impact non-traditional learners pursuing a 4-year degree that face some financial hardship. The fund will support Frederick County residents in A.L.I.C.E. (Asset Limited, Income Constrained, Employed) households. By providing a means to this underserved community, the Menkes hope to help students access a better life through education, and in turn strengthen community.
The Community Foundation works with individuals, families, businesses, and organizations to establish charitable funds that provide grants to area nonprofits and scholarships to students. The Community Foundation has distributed more than $86 million since its founding in 1986. For information about the Community Foundation, visit http://www.FrederickCountyGives.org.