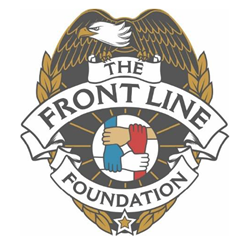 "I know we are making an impact on the lives of these families.."
MINNEAPOLIS (PRWEB) January 04, 2021
The Front Line Foundation (TFLF) announced today plans to further support the families of First Responders who have died or been severely injured while serving others.
In 2020 the families of four First Responders and the family of the 2020 Beyond the Call of Duty Award recipient were granted funds to help them with expenses to bridge the gap between a tragic event and the time when benefits begin. "This is a very humbling honor and privilege to support these families, "said Justin Zenanko, TFLF Co-Founder and Board Member. "I know we are making an impact on the lives of these families whose loved ones have made the ultimate sacrifice." TFLF paid out benefits to the families of the following four First Responders who died serving others: Charles P. Nord, Kort M. Plantenberg, James A. Rogers, and Darryl Drusch. In addition, TFLF supported the family of Arik Matson, the recipient of the TFLF 2020 Beyond the Call of Duty Award.
Founded in late 2018, The Front Line Foundation was formed to support Law Enforcement Officers, Firefighters and EMT first responders across Minnesota. The Foundation grants financial support to families of first responders who have died in the line of duty. The Foundation's mission is to bridge the gap between the death and benefits being paid, which can help families with ongoing expenses. The Foundation also provides support in the purchase of tactical equipment for first responders, which is not included in department budgets.
TFLF Co-Founder and Board Member, Brent Rohlik said that 2020 was the perfect example why First Responders need additional support.
"The number of First Responders is dropping while the crime rate increases. Add to that a pandemic where these men and women are putting themselves in harm's way each day and you realize they need someone looking out for them," he said. "If there can be any good to come from this year it is the uptick in support we are seeing as people begin to further understand the importance of supporting First Responders."
Rohlik and Zenanko both said they are looking forward to two events planned to raise funds and awareness for TFLF. On June 24 TFLF and Oath, Inc., a national nonprofit whose mission is to support disabled Military Veterans across the United States, will host the All-American Clay Shootout and Gala at The Minnesota Horse & Hunt Club, and The Wilds Golf Club, both in Prior Lake. "This should be an incredible event," said Rohlik. "There has been a ton of early interest. Its shaping up to be a great day. Events like this help give us the exposure we need to further our mission."
On September 7, TFLF will host its annual golf tournament. at The Royal Golf Club in Lake Elmo. This year the event will commemorate the 20th anniversary of the September 11, 2001 tragedy that forever impacted our country and our country's First Responders.
Zenanko said an event like the TFLF Golf Tournament puts everything into perspective.
"The year 2020 was an incredibly hard year for many," he said. "Twenty years ago, when 9-11 happened people came together despite their differences and supported our First Responders. I am hopeful 2021 can be the year we realize once again how extremely fortunate we are to be protected every day by these great men and women."
About the Front Line Foundation: The Front Line Foundation began as an attempt to help and support our Fallen Heroes, including Law Enforcement Officers, Firefighters, EMTs, and the Minnesota National Guard. The Frontline Foundation provides support to those who died while in the line of duty, by giving benefit payments to dependents of fallen first responders. Law Enforcement Officers, Firefighters, and EMT First Responders face armed and dangerous criminals, impaired individuals wielding weapons, even emotionally charged, and threatening domestic disputes. They are The Front Line Defenders of our neighborhoods, towns, and cities who face and diffuse the high-risk, frequently appalling situations we know or hear about, with disbelief, on the news. In addition to providing endowments and support for the families of fallen heroes, The Front Line Foundation will underwrite scholarships and training registration costs for Front Line personnel as well as support preparedness training for safety officers in hospitals, schools, and places of worship. Further, we assist with the purchase of needed safety and tactical equipment not currently within the budget of the local unit of government. For more information, please visit http://www.thefrontlinemn.org.