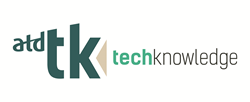 The future of work and the future of learning are intricately connected, and technology is a big part of that.
ALEXANDRIA, Va. (PRWEB) October 30, 2018
The Association for Talent Development (formerly ASTD) announces the keynote speakers for its 2019 TechKnowledge conference: Dean Kamen, inventor of the Segway Human Transporter; Shaili Chopra, founder of SheThePeople.TV and award-winning journalist; and Ben Nemtin, number 1 New York Times bestselling author and star of MTV's The Buried Life. ATD TechKnowledge will be held in West Palm Beach, Florida, on February 6-8, 2019 at the Hilton West Palm Beach.
ATD TechKnowledge celebrates its 20th anniversary in 2019. The conference showcases the latest trends, tools, and products at the intersection of technology and learning. Attendees will come away with practical how-tos, advanced strategies, and solutions to today's critical learning technology challenges. Hands-on learning opportunities will provide attendees with deeper understanding and proficiency for some popular technologies.
The conference program features 125 education sessions and a world-class EXPO featuring 75 exhibitors. ATD TechKnowledge provides premier learning and networking opportunities for talent development professionals at every level of experience.
Conference tracks include:

e-learning
trending technologies
technology strategy for leaders
mobile and social
platforms and tools
serious games and simulations
virtual classroom.
New this year, attendees can experience the Hub—a unique place on the EXPO floor. The Hub is a multipurpose space for attendees to relax, network, learn, and experiment with new technology. There are three features at the Hub:
1. Tech showcase: Get hands-on with the latest in new and emerging tech.
2. Speed sessions: Quick 25-minute sessions that provide practical insights on a variety of topics including innovation, bots, mobile video, and more.
3. Networking lounge: A space to connect with other attendees, relax, and power up your devices.
"The future of work and the future of learning are intricately connected, and technology is a big part of that. ATD TechKnowledge is a one-stop learning event for practitioners at every level of experience," says Justin Brusino, associate director of content and communities at ATD. "We're excited for attendees to see the improvements we've made to the program, to get their hands on emerging tech, and most importantly, to learn with us. It's a great way to start the new year."
Preconference learning opportunities will also offer a deep dive into new skills, including certificate programs, certification preparation courses, and one-day workshops. Preconference education programs run February 2-5.
For more information about ATD TechKnowledge 2019, visit techknowledge.td.org. The early bird deadline for registration is November 30, 2018. You can follow the conference action on Twitter and Instagram with #ATDTK.
About ATD
The Association for Talent Development (ATD) is the world's largest professional membership organization supporting those who develop the knowledge and skills of employees, improve performance, and help to achieve results for the organizations they serve. Originally established in 1943, the association was previously known as the American Society for Training & Development (ASTD). ATD's members come from more than 120 countries and work in public and private organizations in every industry sector. ATD supports talent development professionals who gather locally in volunteer-led U.S. chapters and international member networks, and with international strategic partners. For more information, visit td.org.