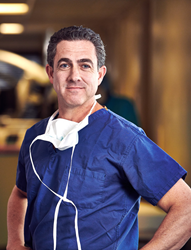 Project Rush marks The Glioblastoma Research Organization's third fully funded project in its two-year lifespan
NEW YORK (PRWEB) May 11, 2021
The Glioblastoma Research Organization announces Project Rush in proud collaboration with Lenox Hill Hospital's Department of Neurosurgery's Brain Tumor Center. Project Rush was inspired by the passing of Neil Peart, star-drummer for the Canadian Band, Rush. Led by Dr. John A. Boockvar along with the Lenox Hill Neurosurgery research team, Project Rush continues to explore the effectiveness of repeated superselective intra-arterial cerebral infusion (SIACI) of Avastin® (bevacizumab) with radiation and Temozolomide compared to radiation and Temozolomide alone in patients with newly diagnosed glioblastoma multiforme. Project Rush will assist in Phase 3 of this investigation. Previous Phases I & II have shown it is not only safe to deliver repeated doses of bevacizumab, butbevacizumab but has also shown significant progression-free and overall survival rates for recently newly diagnosed glioblastoma patients compared to the standard of care.
Project Rush, kicks off the partnership between The Glioblastoma Research Organization and Lenox Hill Hospital, in celebration of Brain Cancer Awareness Month 2021. This project marks The Glioblastoma Research Organization's third fully funded project in its two-year lifespan. In addition to Project Rush, The Glioblastoma Research Organization continues to focus on developing campaigns to raise glioblastoma awareness, which aim to educate the masses on this devastating disease, as well as support its community of current glioblastoma warriors.
The Glioblastoma Research Organization is a 501(c)3 nonprofit charitable organization that works to raise awareness and funds for new global, cutting-edge research to find a cure for glioblastoma #GBMRO.
To contribute to The Glioblastoma Research Organization's mission to find a cure for glioblastoma, click here.
Project Rush is made in honor of, but not associated with, Neil Peart or the band Rush.