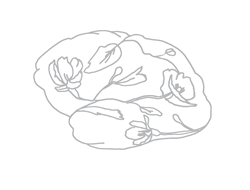 Raising awareness and funds for new global, cutting-edge research to find a cure for Glioblastoma.
HOUSTON (PRWEB) August 11, 2020
Funded by the Glioblastoma Research Organization, the Laboratory of Dr. Steven Millward at MD Anderson Cancer Center has launched the The Lee Project which focuses on directed evolution of vectors for the treatment of GBM.
Glioblastoma remains one of the most lethal cancers, due in large part to its invasiveness and dissemination throughout normal brain tissue. As a result, surgical resection and targeted radiotherapy are extremely challenging in GBM patients. While advances in chemotherapy have dramatically improved patient outcomes in non-CNS tumors, GBM remains refractory to most chemotherapeutics. This is due, in large part, to the difficulties in building up sufficient concentrations of drug in the tumor without causing substantial damage to healthy tissue throughout the body. One of the obstacles to delivering chemotherapeutics into the brain is the blood-brain barrier (BBB). This tightly sealed vasculature, which normally protects the brain from toxins and infection, can be co-opted by the tumor to effectively shut out chemotherapeutic agents. We propose to evolve small cyclic peptides that readily cross the BBB using a technique called SUPR peptide mRNA Display. We hypothesize that by attaching these BBB-penetrating peptides to chemotherapeutics, we can selectively deliver high concentrations of these drugs to the GBM tumor with minimal toxicity to the rest of the body. If successful, our approach will provide a mechanism to deploy a wide range of otherwise non-BBB penetrant chemotherapeutics in GBM patients.
To carry out these directed evolution experiments, we synthesized a large library of over 100 billion cyclic peptides which was placed on one side of an artificial BBB. We then waited for a brief period of time and retrieved peptides that migrated across the BBB to the other side. These peptides were then amplified (copied) which formed the basis of a new library that was enriched for peptides that could cross the BBB. We repeated the process five times and then identified the sequence (structure) of the peptides that managed to cross the barrier each time. We synthesized (made) five of these peptides and found that one of them indeed could cross the BBB barrier with high efficiency. We are now in the process of labeling this peptide with a radioisotope which will allow us to use PET imaging to "see" if the peptide can cross the BBB in mice. If we observe brain penetration in mice, we will replace the radioisotope with chemotherapeutics to determine if their effect on brain tumors can be enhanced by increasing their BBB permeability.