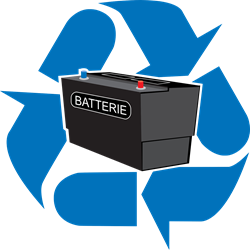 BROOKLYN, N.Y. (PRWEB) September 13, 2020
Junk Car Traders is joining the effort to increase car recycling and extend the annual recycle day. Junk Car Traders has added a page to their website junkcartraders.com promoting car recycling.
Environmental scientist's at the Global Footprint Network predicted that the Earth reached its yearly overshoot day on August 22. The global overshoot day is when humans have used up the natural resources that the earth will be able to replenish for the year. This year the day comes at the end of summer meaning the earth still has four more months left of the year. The date is determined by examining global uses of energy and food consumption. While this year's date is slightly later than 2019 due to slowed manufacturing and a declining economy, it is still four months too early.
There are many ways to a more sustainable future. For some that means buying locally, eating less red meat, and composting. Another way to help the Earth is to recycle. Did you know that cars are the most recycled product in the United States? According to Sustainable Businesses nearly 100% of cars are recycled. The vehicle recycling industry is huge, pulling in over 32 billion dollars last year in sales. There has been a surge of cash for junk car companies that will buy your car and then work with junkyards to recycle the scrap metal.
Junk Yard Traders are an auto salvage company that are currently providing an avenue for our customers to push back next year's overshoot day by providing car recycling services.