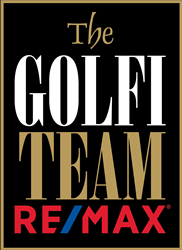 HAMILTON, Ontario (PRWEB) July 07, 2020
RE/MAX Escarpment Golfi Realty Inc. launched the Grad Sign Campaign on June 1, 2020, to give kindergarten, grade 8, high-school and post-secondary graduates a special commemoration of their success with a Grad Sign for their lawn. At a time when lockdowns and social distancing are necessary to curb the effects of covid-19, the Golfi team wanted to do something special for graduates, who are missing out on the graduation ceremonies and celebrations they envisioned.
In speaking about their motivation to launch the Golfi Team Grad Sign Campaign, Rob Golfi of RE/MAX Escarpment Golfi Realty Inc. says, "graduation is a milestone that warrants celebration, and students deserve to be recognized for their hard work and dedication to their education. During Covid-19 lockdowns and restrictions, many grads have had to settle for little or no acknowledgment of their success, and we wanted to help by launching the Grad Sign Campaign so students can get the recognition and accolades they deserve."
The response has been astounding, the campaign went viral on social media, and more than 1,000 grad signs have been designed and delivered to graduates across the Province of Ontario. "We're so amazed at the interest we've received, and we hope to make this an annual campaign for graduates in the communities we serve," says Rob Golfi of RE/MAX Escarpment Golfi Realty Inc.
This act of kindness isn't out of the ordinary for the Golfi Team. As prominent real estate agents in Hamilton, Halton, Niagara, and surrounding areas, they are renowned for going above-and-beyond to support their clients and the communities they serve.
More About RE/MAX Escarpment Golfi Realty Inc., Brokerage:
With years of experience, Rob Golfi and The Golfi Team offer home buyers and sellers expertise in all aspects of real estate. Their agents have extensive knowledge of Hamilton real estate and the surrounding areas and are dedicated to providing the best service and results in the industry.
Their outstanding work has not gone unrecognized, in 2003 the Golfi Team received the prestigious honour of being in the top 100 Real Estate Teams for RE/MAX Canada, and this status continues to date.