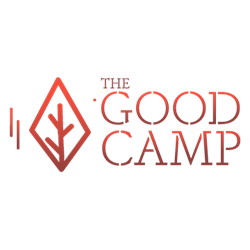 The Good Camp saved CatCafe Lounge and now we can save more cats!
BELLEVUE, Wash. (PRWEB) October 27, 2020
The Good Camp (TGC), a marketing and public relations agency that serves conscious brands that better the planet and the humans and animals that inhabit it–in industries such as natural products, clean beauty, animal welfare and ethical fashion–today announced the success of its intensive 2-week high-stakes campaign to save nonprofit client, CatCafe Lounge (CCL), from closure due to the regulatory and economic effects of COVID by helping the organization to reach the balance of its $42,000 fundraising goal.
TGC's founder, Sara Miranda, learned of the organization's plight from her former coworker and CCL founder, Kristi Labrenz, and knew her team had to move quickly.
"I'm an animal lover first and foremost," said Miranda. "My dog Molly is a rescue animal and I've volunteered at organizations like Kristi's. It broke my heart to think she might have to close her doors and put the future lives of thousands of cats at risk, so our small six-person team put our heads together to come up with a budget-friendly yet impactful solution and got right to work."
Without CCL, hundreds, if not thousands, of cats could have been euthanized. CCL has helped save over 450 cats in just a couple of years, and hopes to continue for years to come. Part of the funds went toward the creation of an outdoor space dubbed the "Catio" to assist with its sustainability throughout COVID's ongoing challenges.
"I can't express how grateful we are to the entire TGC team," said Labrenz. "The funds have created a runway for us to remain operational while we recoup lost visitors through our new outdoor catio. TGC saved CCL and now we can save more cats!"
Fundraiser Campaign Highlights:

In addition to the fundraising campaign with CCL, TGC is also a fundraiser for charity: water, since there are people all over the world who don't have access to clean water, a basic need that many in developed countries take for granted.
About The Good Camp
Founded in early 2020, The Good Camp is a small but mighty group of marketers on a mission to help people make better choices. It is achieving this through specialized marketing campaigns for conscious brands that better the planet and the humans and animals that inhabit it, in industries such as natural products, clean beauty, ethical fashion and nonprofits. Its services include marketing strategy, branding, content marketing, design, copywriting, influencer marketing, public relations, social media marketing, SEO-optimized blogging, email marketing, video production and photography. Born in Newport Beach, California. Based in Greater Seattle. Serving conscious brands everywhere. To learn more, visit thegoodcamp.com.
About CatCafe Lounge
As LAs only nonprofit Cat Cafe, our core belief is to make our cats rich, not people. Every contribution goes 100% back to our mission of creating positive moments. Those moments mean one less cat at risk of being euthanized, providing a cat-centric environment for our kittos to thrive, rehabilitating an undersocialized cat at risk of being euthanized, and most importantly, helping our guests feel welcome and open to adopting one (or two) of our 30+ resident adoptable cats. For more information, visit catcafelounge.org.