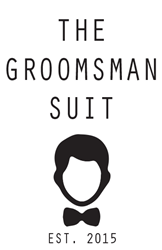 PHILADELPHIA (PRWEB) October 28, 2019
Hitched and The Groomsman Suit (TGS) are excited to be opening the doors of their first showroom to Philadelphia's engaged couples and wedding community. On Saturday, November 2nd, the companies invite the public to join them in celebrating this milestone together with an open house of their new space in Old City. "We could not be more excited to open a store in our hometown and are grateful for such a warm welcome from the community," said Stephanie Sammons, Hitched co-founder.
When speaking with the TGS co-founders, Jeanne Foley and Diana Ganz, they will tell you that they feel incredibly fortunate to be opening a second store. "Our first showroom in Chicago has been such a huge hit. We're absolutely packed with appointments and it's been amazing to meet customers in person," Jeanne explained. "Engaged couples love to come in and plan their wedding style together, and we're seeing a lot of bachelor parties come to enjoy a beer and get fitted before a night out on the town."
The idea to open a showroom together really became a possibility in January after the two companies connected through Diana's wedding planning process and realized there were significant synergies between the brands as both businesses aim to streamline two pain points in the wedding planning process: wedding band shopping and suiting up a group. "When I got married in 2018, my husband waited until the last minute to find his wedding band, and the turnaround times with a jeweler were too long. Then we found Hitched. Not only was my husband able to find a band he loved within a week or two, Hitched was a fraction of the cost," Diana shared.
When it comes to the wedding preparation process, the businesses really complement each other. "Men tend to start shopping for suiting first around the five-month mark, and wedding band shopping tends to immediately follow," Chris explained. "Together, our showrooms in Old City will be a one-stop-shop for grooms and their wedding party."
To learn more about each company or schedule an appointment, you can visit Hitched at http://www.tryhitched.com and The Groomsman Suit at http://www.thegroomsmansuit.com. Their connected showrooms are located at 67 N 2nd Street, Philadelphia. Both companies accept appointments Tuesdays through Saturdays and are available for walk-ins at various times throughout the week.
More about Hitched and The Groomsman Suit
Hitched was founded in 2018 by Chris and Stephanie Sammons after their unpleasant wedding band shopping experience. With limited style selections, astronomical prices and few sizes available for men to try on in-store, they set out to reinvent the wedding band shopping experience by offering customers a fully customizable home try-on option. After seeing rapid success online, they realized the opportunity to mimic that same experience in-store. Customers will be able to visit a showroom, get ring sized and try on their entire wedding band collection of 100+ bands in their exact ring size.
Jeanne and Diana started TGS in 2016 out of their New York City apartments with the goal to give men a better option for wedding attire through a collection of suits and tuxedos they can own for under $200. Since then, they've outfitted thousands of weddings and expanded their catalog to be the first brand to offer wedding suiting for men, women and kids. TGS has been awarded Best of Weddings by The Knot and WeddingWire every year and are the recipients of Ernst & Young's Entrepreneur of the Year Award in 2019.