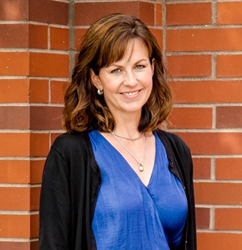 We are proud to be a company where strong female leadership is valued and respected.
PORTLAND, Ore. (PRWEB) November 02, 2020
The Gunter Group, a management consulting firm serving clients in Oregon, Washington and Northern Nevada, received recognition as one of the Largest Women-Owned Business in Oregon & S.W. Washington by Portland Business Journal.
Upon receiving this recognition, Managing Partner, Ashleigh Gunter said, "It is an honor to be among the largest women-owned businesses in Oregon and southwest Washington. We are proud to be a company where strong female leadership is valued and respected. Our employee engagement scores have never been below the 95th percentile among all companies taking the Gallup survey and this year we received our highest scores yet in the 99th percentile. I think that statistic says it all. We have built a firm where all of our employees feel engaged and that is one of my proudest achievements."
The Gunter Group's Oregon Market Lead and Principal Consultant, Matt Bader added, "Ashleigh has been an incredible mentor to me and so many TGG'ers over the years. She is at the center of the culture we have built as an organization and that culture has real tangible business value for our clients. It is more critical than ever to take a values-driven approach to business leadership and Ashleigh has built the entire culture of the firm around that premise."
About The Gunter Group
Founded in 2011, The Gunter Group ('TGG') is a management consulting firm headquartered in Portland, Oregon, serving the West Coast with additional offices in Bend, Oregon, and Reno, Nevada. We work with companies large and small across a wide field of industries by providing a range of management consulting services. TGG is led by a partner team with more than 50 years of strategy, business leadership, project management, executive coaching, change management, and process improvement experience in a variety of challenging and ambiguous environments. TGG has expansive experience providing management consulting services in the strategy, technology, people, and execution domains. For more information, visit guntergroup.com.