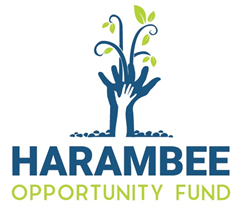 So not only will the investment allow investors to participate in double the social impact through helping achieve educational, social, and economic uplift in north Huntsville, but the Harambee Opportunity Fund also allows for significant returns for investors while doing so.
HUNTSVILLE, Ala. (PRWEB) November 19, 2019
The Harambee Opportunity Fund launches and seeks Opportunity Zone investors for Waste to Energy Fund projects, Industrial Parks, Green Energy and Social Enterprises. The Fund is authorized to raise $150 million and will co-invest in the USWTE Solutions Opportunity Fund to help solve social problems using a market driven approach.
Harambee Opportunity Fund Video: https://Vimeo.com/367104797
Nature of the Funds – Waste to Energy
The Huntsville Network for Urban School Renewal ("HNUSR") is a social enterprise offering services that support and revitalize communities particularly for north Huntsville through the improvement of educational outcomes for children, youth and adults in those communities. In addition, HNUSR also seeks to intentionally leverage those improved outcomes to engage in community and economic development throughout the City of Huntsville, particularly North Huntsville, as part of an Opportunity Zone. Therefore, HNUSR uses as a framework a model by which it engages in entrepreneurial activities and generates social impact (e.g., investing in technologies that eliminate toxic waste with a focus on waste plastics and end of life tires from the United States and eventually the globe for the betterment of our planet). Funds generated are then used to support educational and other social programs provided to the targeted communities at no cost and to produce high returns for investors.
We are offering investors the opportunity to double the social impact they make and achieve significant returns on their investment by participating in the Harambee Opportunity Fund. The Harambee Opportunity Fund will co-invest in the USWTE Solutions Opportunity Fund and help fund Waste to Energy technology and Industrial Parks. The Fund will initially invest in the creation of WTE projects in Alabama. So not only will the investment allow investors to participate in double the social impact through helping achieve educational, social, and economic uplift in north Huntsville and through the opportunity to create a cleaner globe, but the Harambee Opportunity Fund also allows for significant returns for investors while doing so.
The Fund will not only address the social problem of toxic waste in the environment, but will leverage the WTE investment to address issues of low academic achievement, healthy food scarcity, and unemployment or underemployment in low-income communities by developing a 6-acre property in a Qualified Opportunity Zone that will allow to HNUSR to significantly expand on their social mission of mitigating poverty related factors that contribute to the low academic achievement of children, address healthy food scarcity, and increase employment skills and opportunities for individuals living in low income communities in Huntsville.
The Harambee Center will not only create 115 jobs (70 full-time and 40 part-time ) for the community that are high quality (i.e., all offering wages significantly above the state's minimum wage), but through its workforce development programs will also create a pipeline of diverse, qualified and skilled workers from traditionally underserved communities for the city's fast-growing economy. The WTE plants will create 40 to 100 skilled and unskilled local jobs at each facility with an average salary of $60,000, or an annual payroll ranging from $2.4M to $6M.
About Fund Manager
EDWARD L. JONES, PH.D
Fund Manager
Ed is an innovative, passionate and results-driven professional with over 25 years of experience in the field of education, as a public school teacher and professor and administrator in higher education institutions, and in nonprofit leadership. He has remained on the cutting edge of what is possible with social justice achievement when market-based approaches are married with social impact strategies, and leads a team of high-energy professionals who have redefined the possibilities for how the City of Huntsville, particularly, uses innovation to address issues of inequality in education and employment.
Ed holds the Doctor of Philosophy degree in Curriculum, Teaching & Educational Policy from Michigan State University, the Master of Science degree in Inorganic Chemistry from Clark Atlanta University, and the Bachelor of Science degree in Chemistry from Alabama A&M University.
CONNELLE BOONE
Investment Manager
Connelle has brought his technical training and experience in computer science and cybersecurity and combined that with his training and experience in business finance to serve as Investment Manager for the Harambee Opportunity Fund. Throughout his career, Connelle has worked in various positions in cybersecurity and finance for fortune 500 companies such as UPS, Boeing, and Lockheed Martin. Among his most recent experiences with Boeing, he assisted in configuring computer and computer networks and communications equipment and networks to facilitate data collection, storage and dissemination and worked to assist the company with a linked budget analysis software tool. He admits to being somewhat of a finance geek proudly proclaiming that profit and loss and profitability are specialty passions of his.
Connelle received a Bachelor of Science degree from North Carolina A&T State University and a Master of Business Administration degree with a concentration in program management from Colorado Technical University. He is currently completing studies towards a doctoral degree in Computer Science with a concentration in Cyber Security and Information Assurance from Colorado Technical University.
Essence Riley
Investment Analyst
Essence has a vision of helping change the world through financial literacy and financial planning. She recently interned with Monsanto in the area of Internal Audit where she compiled and analyzed financial transactions and prepared audit work papers in compliance with GAAP. She has also interned with the Tennessee Valley Authority in Corporate Business Planning & Analysis to provide analysis and reporting of performance metrics, gap/recovery plans and initiatives as needed, among other duties.
As Investment Analyst, Essence is tasked with researching, collecting and analyzing information which will help the Investment Manager make effective and profitable decisions on behalf of the Harambee Opportunity Fund particularly and HNUSR generally while building a successful investment portfolio.
Essence holds a bachelor's degree in Finance from Alabama A&M University.
CHANDA DAVIS
Board Member
Chanda Davis is Licensed Realtor and Real Estate Broker at Chanda Real Estate and Superior School of Real Estate. With her entrepreneurial spirit, flare for innovation and expertise in education, Chanda brings a unique set of gifts to the Harambee Opportunity Fund Board of Managers that strengthens overall fund management for this particular fund. Chanda is also a nationally recognized instructor known for specializing in modern instruction geared towards real world learning.
In 2009, Chanda decided to combine her passion for teaching and real estate by becoming a certified instructor. She created a curriculum organized to target objectives for the licensing exams. She then formulated unique teaching strategies by merging her experience in education with the 17 plus years of experience in real estate. Chanda's vision was to teach her students in a way that was not only valuable, but exclusive and enjoyable as well. She felt it was imperative that each student inherit the same "life changing" feeling that she did when she decided to start teaching real estate. That vision combined with her business savvy and entrepreneurial spirit produced the Superior School of Real Estate.
Chanda holds the Bachelor of Arts degree in Biology and Chemistry from the University of Alabama at Huntsville. She also earned a Master of Education degree from Alabama A&M University.
STANLEY B. STALLWORTH
Board Member
Stanley is the managing partner of The Stallworth Legal Group, LLC ("TSLG"), a law firm providing a wide range of transactional advice to clients in a myriad of areas, principally real estate and lending; and offers targeted advice in limited litigation matters and employment matters (including through affiliated law firms). After graduating in 1990 from the University of Wisconsin Law School, Madison, Wisconsin, Mr. Stallworth joined the Commercial Real Estate Practice at Sidley Austin, LLP in Chicago after having completed a summer associate clerkship at Sidley during 1989. As did 100 or so other eager 1989 summer associates, Stallworth served aside the person who would become the 44th President of the United States of America, Barack Obama, and his soon-to-be wife and First Lady, Michelle Robinson.
Currently, Stanley performs legal work for third-party owners and developers of real estate and for his own real estate development projects in Chicago and the southern region of the United States. Through his real estate development and consulting company, Stallworth Real Estate Development LLC., Stallworth currently is working to develop an apartment complex in his hometown of Evergreen, Alabama, and is working closely with the Evergreen Redevelopment Council to bring other real estate projects to fruition. He owns, operates and manages several residential, commercial and farmland properties.
DEFER CAPITAL GAINS TAX
Under the program, an investor can defer capital gains taxes until 2027 if realized gains are invested in a Qualified Opportunity Zone Fund within 180 days of the sale. Deferred gains owed are decreased by 10% after five years, and another 5% after seven years of investment. The deferred capital gains will be realized Dec. 31, 2026 and due by April 15, 2027.
ELIMINATE TAXES ON INVESTMENT
All capital gains taxes are eliminated after ten years of investment into a Qualified Opportunity Zone Fund (QOZF). Note: Investments into a QOZF do not have to be from capital gains to realize the ten year elimination of taxes.
A WIN/WIN SCENARIO
Opportunity Zones were designed to reward investors for investing in underdeveloped communities across America. The opportunity for everyone to win is here.
Investors
Generous incentives. The chance to profit and make an impact inline with the mission of the fund.
Entrepreneurs
Our funded companies receive the capital to execute their business plan and bring cutting edge products and services to market.
Communities
We are developing in areas ripe for revitalization from McMinnville and Medford Oregon, to Salinas, California, Las Vegas and beyond.
Consumers
We aim to deliver life changing products many Americans don't know exist yet, but soon will.
About Harambee Opportunity Fund
Status: Open To Investors
Type of Fund: Stock (Class A 1:1 Common)
Asset Classification: Multiple Assets
Fund Focus: Waste to Energy & Education
Total Fund Size authorized: Uncapped
Total Fund Stock Available: $150M
Total Fund Stock Round A: $50M
Minimum Subscription: $100,000
Amount of Fund Spent: $0
Current Fund Equity: $0
Current Total Investments: 0
Active Potential Investments: 2
Fund Administration: NES Financial
Targeted Returns: 20%+
About EazyDoit Inc.
EazyDoit, Inc. is an opportunity fund creation company based in Virginia Beach, Va. EazyDoIt works with clients to develop a structured turn-key solution for business owners, real estate development projects, high net worth individuals and family offices looking to set up an opportunity fund experience. EazyDoit is recognized as a Top 10 OZ Influencer and is a leader in the Opportunity Fund Creation industry. CEO David Sillaman is a member of the Forbes Real Estate Counsel and EazyDoIt Funds have been recognized by FinTek News, Business Insider, Market Insider, Senior Housing News & Silicon Review to name a few. Mr. Sillaman is a frequent speaker at National Opportunity Zone Events, including the CDFA Florida Opportunity Zone Conference and past Opportunity Zone Expo Conferences. EazyDoIt has built one sixth (1/6) of all the opportunity funds in the market space today, with a strong emphasis on business based opportunity funds.
Please visit for more information:
Harambee Opportunity Fund: http://www.HarambeeOppFund.com
USWTE Green Industrial Fund at http://www.USWTE-Fund.com
EazyDoIt.com at http://www.EazyDoIt.com
Harambee Opportunity Zone, Inc. is a Qualified Opportunity Zone Fund.
Disclaimer:
Articles featured on this press release are for informational purposes only. This is not an offer to sell nor a solicitation to buy Harambee Qualified Opportunity Funds. That can only be done by our current Confidential Private Placement Memorandum ("CPOM"). Securities offered by Harambee Opportunity Fund Inc. For accredited Investors only. Limited liquidity. The shares being sold in this offering have not been approved or disapproved by the Securities and Exchange Commission or any state's securities division. Nor has the Securities and Exchange Commission or any state securities department passed upon the accuracy or adequacy of the CPOM or the disclosures provided therein. Any representation to the contrary is a criminal offense. The information contained in this website is for general information purposes only. The information is provided by Harambee Opportunity Fund Inc. and while we endeavor to keep the information up to date and correct, we make no representations or warranties of any kind, express or implied, about the completeness, accuracy, reliability, suitability or availability with respect to the website or the information, products, services, or related graphics contained on the website for any purpose. Any reliance you place on such information is therefore strictly at your own risk.
This Fund is 3rd Party Administered by NES Financial.