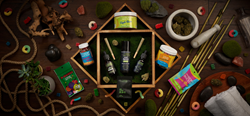 "We're incredibly excited to have this website up and running. The Hemp Doctor has always been about creating trustworthy products for our customers, now we're creating and selling trustworthy products for other retailers as well." - Robert Shade
MOORESVILLE, N.C. (PRWEB) August 25, 2021
The Hemp Doctor, America's Premier Hemp & CBD Dispensary, proudly announces the launch of their new wholesale website. CBD, Delta 8 THC, and hemp product retailers now have access to The Hemp Doctor's vast inventory of these superior quality products with this new addition.
Retailers have every reason to be excited about the ability to access an attractive and extensive inventory that will surely augment any existing offerings they may be carrying. Not only will this extensive inventory of diverse products help to meet their customers' growing needs, but the fact that each of the items is of premium quality will also keep those customers returning to their store. In addition, with the number of unsavory distributors in the competitive CBD and Delta 8 THC market, retailers can distinguish themselves by carrying pure, high-quality products that deliver consistent results every time.
The company owner, Robert Shade, would like to emphasize to retailers that selling mediocre products will not encourage customers to return. In addition, as a retailer, you are responsible for any harm that your products may cause a customer. By carrying products from The Hemp Doctor, you can be assured that you are only offering quality products that have been tested by an independent laboratory and confirmed to contain no harmful ingredients.
"We're incredibly excited to have this website up and running. The Hemp Doctor has always been about creating trustworthy products for our customers, now we're creating and selling trustworthy products for other retailers as well. It's so important to me, as someone who uses hemp-derived products, to have premium, high-quality products, and to be able to provide that for customers nationwide is amazing." — Robert Shade
This new wholesale website helps level the playing field for smaller retailers who want to sell American-grown hemp products to their clientele. The Hemp Doctor's Wholesale site is an expansion of an established American small business. The company began when Robert Shade's daughter experienced the benefits of CBD after a traumatic car accident left her with lifelong injuries. Shade also experienced the benefits of CBD as he battled lymphoma in 2020 and 2021. Now in remission, Shade aims to create more spaces for holistic wellness by selling his products nationwide through his wholesale website.
About The Hemp Doctor
The Hemp Doctor, America's Premier Hemp and CBD Dispensary has provided superior quality CBD products for over a decade. And now, with their inclusion of Delta 8 THC items in their lineup, their vast selection of hemp-based products is second to none. Not only does The Hemp Doctor's dizzying array of products offer something for everyone, every product that lines their shelves is the purest and highest quality available.
The Hemp Doctor takes great pride in their inventory because every product originates from hemp extract derived from hemp exclusively grown in the United States. This ensures the absence of any heavy metals, pesticides, or molds you may find in imported hemp. Furthermore, this hemp extract is produced by scientifically advanced methods that exclude the use of solvents or other harmful chemicals. In addition, The Hemp Doctor has every item in their inventory tested by an independent laboratory and makes those lab reports available to the general public. These reports confirm the accuracy of their labeling and ensure that there are no harmful additives in their products.
You can find more information about The Hemp Doctor's wholesale division on their website at http://www.thdwholesale.com or by visiting their storefront in Mooresville, NC, at the Port Village Shopping Center. If you are interested in becoming one of the many Hemp Doctor retailers, they invite you to fill out their online contact form to begin the process.
Contact:
Robert Shade
The Hemp Doctor
510 River Highway #16
Mooresville, NC 28117
(704) 360-4843
http://www.thehempdoctor.com
http://www.thdwholesale.com