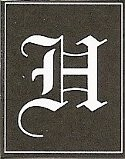 "We thank them for their sacrifice and all that they have done to blaze the trail here in Frederick County to make all of our journeys a bit easier." - Joy Hall Onley, Founder and President, The Honors Class
FREDERICK, Md. (PRWEB) November 07, 2019
The Honors Class, a nonprofit organization created to celebrate and honor the lives and achievements of senior citizens in Frederick County, MD who are 90 years of age and older, is hosting its 7th Annual 'Attitude of Gratitude' Banquet on Sunday, Nov. 24 from 5:30 to 7:30 p.m. at Dutch's Daughter Restaurant.
The banquet is the organization's largest fundraiser of the year and typically draws a crowd of more than 150 people. The honorees are treated to delicious food, live music, a thought-provoking message and fellowship with their peers – some of the eldest residents in the Frederick community. During the event, seniors are presented with gift baskets put together by the volunteer members of the organization.
Tickets to the Attitude of Gratitude Banquet are free for seniors who are members of The Honors Class and 90 years of age and older. Tickets are $35 per person for everyone else.
The Honors Class was founded in 2013 with the sole purpose of feting Frederick area seniors by hosting various events throughout the year, and presenting the seniors with gifts and proclamations from elected leaders and area businesses. The goal is to show these elders that they have made a difference in our city and county, in our state and nation.
"Our seniors deserve all these honors and more," said Joy Hall Onley, founder and president of The Honors Class. "We are indebted to them. We thank them for their sacrifice and all that they have done to blaze the trail here in Frederick County to make all of our journeys a bit easier."
The deadline to reserve your ticket to this year's event is Monday, Nov. 18th. If you are interested in attending, you can contact Joy Hall Onley at (301) 663-4078.
A wonderful evening is in store and The Honors Class hopes to gain the support from the Frederick community to enable us to continue hosting programs to honor our county's eldest members.
About The Honors Class
The Honors Class was founded as a 501 c3 in 2013 to celebrate and honor Frederick County, MD seniors, of all ethnicities, who are 90 years of age and older. The organization does this by hosting several key events each year and enlisting the help and support of business leaders, elected officials, volunteers and the organization's membership to pull it off. Our seniors have received birthday wishes from former President and First Lady, Barack and Michelle Obama, and proclamations from local mayors, the county executive, as well as state and congressional leaders, including the governor of Maryland. Our seniors deserve these honors and more. We stand on their shoulders and are indebted to them for their sacrifice and love. To learn more about The Honors Class, call 301-663-4078 or visit us at https://www.thehonorsclass.org/.