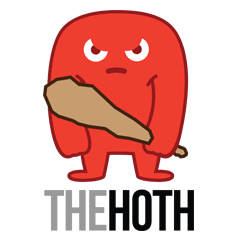 ST. PETERSBURG, Fla. (PRWEB) April 19, 2019
SEO agency The HOTH is pleased to announce their Hitt'em Over the Heart charity award for January went to CASA & Suncoast Developer's Guild. The agency's donations to these charities helps to fight violence in the community and supports local technology-driven educational initiatives. The organization's monthly program allows the employee with the most bonus points to select a charity of their choice for The HOTH to contribute to on their behalf.
CASA was founded in 1977 by Margaret Freeman as the "Free Clinic Spouse Abuse Shelter." Initially, the small shelter accommodated up to eight survivors of domestic abuse at a time. Today, their 133-bed domestic violence center provides a wide range of services for men, women, and children survivors of abuse.
Their clients include women like Shiela, who escaped the abusive spouse that had kidnapped her daughter. With the help of CASA, Sheila was reunited with her little girl. Through CASA's relocation assistance program, they were able to move far away from their abuser. Now, Sheila has a job, has moved into her own apartment and is able to fully support herself and her daughter.
Over the years, CASA has helped hundreds of victims of abuse rebuild their lives. As leaders in the fight against violence, CASA offers community outreach programs that focus on advocacy, empowerment and social change.
Suncoast Developers Guild offers technology-driven educational programs to members of the community, preparing students for successful careers in computer programming.
Their efforts have helped dozens of students, such as Allen, forge a promising career path towards a brighter future.
Here's what Allen had to say about his "SDG" experience:
"Thanks to SDG I get to live my dream of being a full stack developer here in downtown St. Petersburg and could not be happier," said Allan Seitz
Suncoast Developers Guild is a collective of local Tampa Bay software engineers, programmers and designers working together to promote unity and support the greater good of their community.
The HOTH is proud to support the aforementioned local charities and looks forward to helping a new charity in the month ahead.
About The HOTH:
The HOTH began in 2010 with the goal of becoming the best SEO Company around and a plan to offer clients' uncompromising service and support. The company name, The HOTH, is an acronym for Hitt'em Over The Head. In other words, the HOTH intends to bludgeon their clients with awesomeness. Today, The HOTH offers scalable, reseller-friendly SEO services at wholesale prices, giving agencies and in-house marketers a newfound ability to grow their businesses and achieve ultimate success. As one of the largest SEO providers in the world, the company prides itself on delivering measurable results, providing top-notch customer service, and catapulting clients to their highest professional potential.