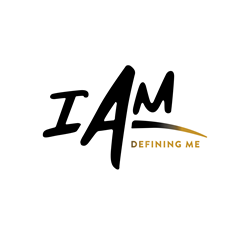 "My Cannabis Wakanda is wealth, evidence-based medicine, and health consciousness fully restored to a benevolent community of the historically oppressed and allies." - Dr. Ogadinma Obie
HOUSTON (PRWEB) December 13, 2020
On the heels of the inauguration, the founders of "I Am Defining Me" fuel themselves and others with the strength of their shared identity with the future VP as they set about building health equity and generational wealth in the Black community. Professionals in a variety of industries, the founders have come together to ensure generational wealth and true wellness are finally realized for a people that have been disenfranchised since they arrived in this country. And what's more, the tool these accomplished professionals are using is cannabis.
"Hemp is of first necessity to the wealth & protection of the country." — Thomas Jefferson
The creators of the movement, members of the Cannabis Health Equity Movement (CHEM) and 40 Acres And A Dispensary, believe that through their strategic planning, passion, and purposeful work they can create a "Wakanda" of sorts where the economy is built utilizing cannabis. Dr. Angela Ledbetter, MD describes her Wakanda simply as "unity" amongst her people and she believes that unity should be centered around "that vibranium we call cannabis". Another leader of the movement, Dr. Ogadinma Obie, MD, describes her "Cannabis Wakanda" as "wealth, evidence-based medicine, and health consciousness fully restored to a benevolent community of the historically oppressed and allies". Dr Obie believes such a country can be realized with "Vice President Elect Kamala Harris and President Elect Joe Biden being the leaders that move us toward the advancement of health, wealth, and community" and the movement plans to hold them to that seemingly idealistic task.
At iamdefiningme.com, the I Am Defining Me movement is inviting you to celebrate your shared identity with Kamala Harris, whether it be through your affiliation with an HBCU, your Black Greek membership, or your belief that Black people deserve the same health, wealth, and opportunities as all people. By celebrating your identity and making a donation to the movement, you will receive a unique I Am Defining Me apparel gift of either Historic, Divine or One designation to proudly wear on Inauguration Day with your head held high in unity with our Vice President Elect. With your donations, the creators of I Am Defining Me will continue to expand the work they do to:

INCREASE PARTICIPATION OF THE BLACK COMMUNITY IN THE FINANCIAL GAINS OF THE CANNABIS INDUSTRY (which is expected to reach $130 Billion annually by 2024)
I Am Defining Me partners plan to facilitate increased industry participation by developing educational materials, experiential activities, resource guidance, workforce and entrepreneurial support services, and opportunities to influence legislative reform.
PROMOTE CANNABIS RESEARCH AND IMPROVE HEALTH IN THE BLACK COMMUNITY (the National Institutes of Health and the US government have recognized cannabis as medicine, evidenced by their acceptance of cannabis research applications and attainment of a patent on the natural chemicals in the plant in 1999)
I Am Defining Me science & research development partners plan to improve Black health by designing and promoting cannabis research initiatives, addressing and mending the distrust of the Black community in participation in scientific research, increasing Black test subject involvement in scientific research, enforcing the standards of ethical testing, promoting health and medical education programs, and promoting career pathways into cannabis medicine and technology among Black candidates.
RESTORE HONOR & A DESIRABLE IMAGE OF BLACK COMMUNITIES (which has been ravaged by systemic racism and the war on drugs)
I Am Defining Me community development and media partners plan to restore honor by designing and implementing community investment initiatives with local community stakeholders and influential leaders in medicine, media & entertainment, sports, technology, and politics. The I Am Defining Me movement embraces the words of Kamala Harris: "Our unity is our strength, and diversity is our power." Through "I Am Like My VP", the first campaign of the movement, I Am Defining Me invites you to join them in celebrating their diverse Black identities and rebuilding the Black community - a community that Dr. Rachel Knox, MD believes has "no reason to be burdened by scarcity mindsets when we agree that we should be building an economy that at the same time serves humanity. You can have both, and in my Wakanda we do have both."