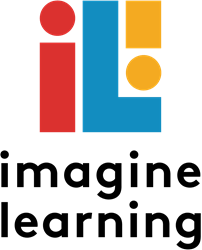 Today, educators are seeking unique and creative ways to better engage with students
PROVO, Utah (PRWEB) May 28, 2020
Imagine Learning, a Weld North Education company and leading educational technology developer of supplemental adaptive curriculum for PreK through eighth-grade students, announces that its digital curriculum and the impact it has on students is being featured in an award-winning documentary series.
"Today, educators are seeking unique and creative ways to better engage with students," shares host Laurence Fishburne, as he introduces the newest segment of "Behind the Scenes." Featuring Imagine Learning's engaging digital curriculum, the segment explores the importance of language development for all students and the value of leveraging technology to accelerate learning. The documentary will air on exclusive public television affiliates and promoted via commercials on primetime Fox networks and other regional primetime airings including CNN, MSNBC, CNBC, Discovery, and CNN Headline News in the top 100 cities.
In these unprecedented times of nationwide school closures, Imagine Learning understands that equipping teachers with the digital tools they need to reach all students is more critical than ever. The Imagine Learning Language Advantage™ promotes rigorous and equitable development of language that accelerates learning across all subjects, transforming students into stronger and more confident learners.
"Imagine Learning is committed to helping districts navigate the shift between teaching students at school to a remote learning environment, ensuring every child, especially those most-at-risk, stays on-track," shares Jeremy Cowdrey, CEO of Imagine Learning.
Discover how Imagine Learning ignites engagement, maximizes personal relevance, amplifies confidence, and inspires breakthroughs for all learners in this new segment at https://behindthesceneslf.com/ptv-segments/ "Learning Solutions" video.
# # # #
About Imagine Learning:
Imagine Learning is a leading educational technology company providing equity of access to learning through supplemental digital curriculum for PreK through eighth-grade students. Our adaptive suite of Literacy, Reading, Math, and Assessment solutions are powered by the Imagine Learning Language Advantage™, a theory of action that promotes rigorous and equitable development of language, enabling students to have deeper comprehension, engagement, and enjoyment of learning. Over 3.5 million students, nationwide benefit from Imagine Learning programs to accelerate their learning. Learn more at https://www.imaginelearning.com/
Imagine Learning LinkedIn https://www.linkedin.com/company/imagine-learning
Imagine Learning Facebook https://www.facebook.com/imaginelearning
Imagine Learning Twitter https://twitter.com/ImagineLearning
Related Links:
https://behindthesceneslf.com/ptv-segments/ "Learning Solutions" video