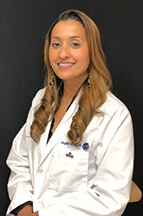 For our skin, there's free super-potent anti-aging care available: It's called preventing damage from the sun's rays.
WEST ISLIP, N.Y. (PRWEB) May 14, 2019
Forty-two billion dollars – just last year alone. That's the price tag put on anti-aging products and procedures, according to market analysis company Orbis Research. "Treatments certainly can help," notes Angie Seelal, a certified registered Physician Assistant specializing in Dermatology with Advanced Dermatology PC, "but for our skin, there's free super-potent anti-aging care available: It's called preventing damage from the sun's rays."
According to the national nonprofit Skin Cancer Foundation, up to ninety percent of skin aging is due to the sun. "Individual characteristics and genetics also play a role," says Angie. "But when sunlight – which is ultraviolet radiation – penetrates our skin, it begins a cascade of damage to the collagen and elastin, the two key ingredients that keep our skin firm and smooth." The result is drooping, wrinkled skin and a leathery texture.
"In addition, repeated sun exposure can trigger the formation of age spots, blotches, and spider veins, as well as dry, scaly patches called 'actinic keratoses,'" continues Seelal.
Beyond looking youthful, Angie emphasizes the serious medical reason to shield ourselves: the sun is a powerful carcinogen, implicated in most cases of skin cancer, the most common cancer in the country, according to the American Academy of Dermatology (AAD). "Actinic keratoses are actually precancerous," she notes.
"The same ultraviolet rays that can trigger cancer cells are responsible for premature aging," observes Angie.
In spite of the health and beauty benefits of sun protection, the AAD released data this spring showing that only half in the U.S. are practicing "safe sun": consistently using sun protection when outdoors, year-round.
To help in making sun-safe choices that slow our skin's aging, as well as protect our health, Angie offers the following guidance:
5 Tips to Stay Young in the Sun
1. Remember: Better late than never: "More than half our sun exposure occurs after we turn 40," Angie states. "Also, as we get older, our skin becomes even more vulnerable to the sun's aging – and we may be spending more time outdoors thanks to retirement activities. Add in the fact that blocking rays may help reverse prior damage, and there is an overwhelming case for starting good sun habits no matter the age."
2. Dress for success: "Sunscreen is only part of the solution," emphasizes Angie. "Regardless of the SPF, some sun is going to get through, which means we should wear protective clothing and seek shade during the sunniest part of the day, typically between 10 a.m. and 2 p.m."
3. Don't believe the hype: "Indoor tanning devices are particularly aging," explains Angie. "They do not provide any 'protective' base tan – there's no such thing. And the UV rays that tanning-bed bulbs emit are primarily UVA, which penetrate more deeply than UVB rays and do more extensive damage. Premature aging can begin in under a year."
4. Put your glow on: "People can use self-tanners to get a healthy glow that's not wrinkle-inducing," states Angie. "Just remember to continue to use sun protection!"
5. Address the damage done: "If you have sun damage, your dermatologist's office holds a wide range of effective options," notes Angie. "These include topical applications, as well as cosmetic procedures which can include: fillers and laser treatments. When paired with consistent sun-safe habits, these products and procedures can ameliorate the aging impact of the sun."
"Spring and summer is when many people start to think about sun protection," concludes Angie, "but if we add sun safety to all seasons, we can help maintain healthy, youthful skin."
Bio: Angie Seelal, RPA-C is a Certified Physician Assistant through the National Commission of Certification of Physician Assistants.
Advanced Dermatology P.C. and the Center for Laser and Cosmetic Surgery (New York & New Jersey) is one of the leading dermatology centers in the nation, offering highly experienced physicians in the fields of cosmetic and laser dermatology as well as plastic surgery and state-of-the-art medical technologies. http://www.advanceddermatologypc.com.