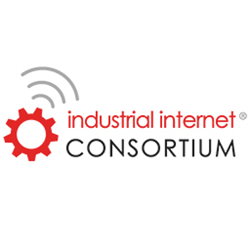 NEEDHAM, Mass. (PRWEB) March 31, 2020
The Industrial Internet Consortium® (IIC™) today published the newest edition of the Journal of Innovation (JoI). The latest issue delves into the fascinating topic of intelligent transport systems (ITS). In this edition, experts discuss important issues for ITS, including over-the-air updates, security and logistics. The issue also includes an article reporting results and insights based on an IIC testbed for the urban rail industry.
"Intelligent transport systems have positive impacts on businesses, environments and our daily lives by improving traffic safety, relieving traffic congestion, reducing air pollution and increasing fuel efficiency – especially at the fleet level," said Edy Liongosari, Co-chair of the IIC Thought Leadership Task Group and Chief Research Scientist at Accenture Labs. "We're excited about the Innovations in Intelligent Transportation issue of the JoI, which examines innovation in the transportation industry."
The Innovations in Intelligent Transportation edition of the JoI consists of articles contributed by industry leaders from IIC member organizations and guests:
Why are OTA Updates Needed for Intelligent Transport Systems?

François-Frédéric Ozog, Linaro
Outcomes, Insights and Best Practices from IIC Testbeds: LTE for Metro Testbed

Yaling Zhou, Huawei Technologies
Howard Kradjel, Industrial Internet Consortium
Creating the Internet of Logistics

Hasse Römer, Ericsson
Liam David Forde, Ericsson
Common Logical Data Model: Basis for Global ITS Innovation

Dr. Mitch Tseng, Tseng InfoServ
Ken Vaughn, Trevilon
Junichi Hirose, HIDO Japan
The Journal of Innovation highlights the innovative ideas, approaches, products and services emerging within the industrial internet in areas such as digital twin, data, IoT and digital transformation, AI, smart cities, smart factory and edge computing. Full current and past editions of the Journal of Innovation can be viewed and downloaded online.
About Industrial Internet Consortium
The Industrial Internet Consortium is the world's leading organization transforming business and society by accelerating the Industrial Internet of Things (IIoT). The IIC delivers a trustworthy IIoT in which the world's systems and devices are securely connected and controlled to deliver transformational outcomes. The Industrial Internet Consortium is a program of the Object Management Group (OMG). For more information, visit http://www.iiconsortium.org.
Note to editors: Industrial Internet Consortium is a registered trademark of OMG. For a listing of all OMG trademarks, visit https://www.omg.org/legal/tm_list.htm. All other trademarks are the property of their respective owners.