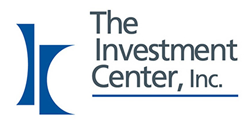 "When we saw all that Chalice could offer – from marketing, to information technology, to cybersecurity, to M&A support services – we knew that being a part of their network would be a great benefit to our advisors," said Marc Lefurge, The Investment Center's CMO.
BEDMINSTER, N.J. (PRWEB) September 05, 2019
The Investment Center, a Broker/Dealer that oversees nearly 300 independent financial advisors, today announced a strategic alliance with Chalice Financial Network, a member-benefit organization for the independent wealth management industry. As part of the new alliance, The Investment Center's financial advisors will gain access to Chalice's digital marketplace of industry-leading technology and business solutions—offered at significant discounts—to better serve their clients and run their practices more efficiently.
Marc Lefurge, The Investment Center's Chief Marketing Officer, said, "The advisors we work with are independent business owners, trying to grow their businesses in a very competitive environment. When we saw all that Chalice could offer – from marketing, to information technology, to cybersecurity, to M&A support services – we knew that being a part of their network would be a great benefit to our advisors. The team at Chalice knows all the pain points that independent financial advisors face as they operate their businesses and serve their clients, and they are stepping up to the plate to provide the solutions advisors need to mitigate those difficulties. We look forward to a relationship with Chalice for years to come."
Of particular interest to The Investment Center and its advisors was Chalice's affordable group health insurance solution, which allows business owners to save as much as 30% on employee health benefits costs while giving them access to large-group medical plans.
Mr. Lefurge continued, "Being able to offer affordable health insurance that includes more than bare-bones coverage is a constant headache for financial advisors. They are looking for high quality, affordable health benefits for themselves, their families and their employees. Chalice is bringing a real solution to the table that potentially solves the problem for them and does so at an extremely favorable price. The health insurance solution is just one example of how Chalice has thought through what advisors really need, and it will serve as a differentiator for our existing advisors and as we recruit advisors to join us at The Investment Center."
"We welcome The Investment Center's independent advisors to our family of 48,000-plus members," said Chalice President Derek Bruton. "Our goal is to help our members be more successful by providing access to business solutions that address their strategic and operational needs. Whether they're looking for affordable health insurance, M&A services, human resources expertise or bookkeeping support, our network of partners is ready to take on those tasks so advisors can focus on their customers. We've worked diligently to find providers our members can trust, and we're adding new partners all the time as we look for more ways to support small- and mid-size businesses. We're confident The Investment Center's advisors will find Chalice Financial Network to be an invaluable resource."
About The Investment Center
The Investment Center, Inc. is an independent broker-dealer founded in 1986, with the purpose of providing back-office support services, investment tools, technology and a broad selection of non-proprietary products to a national network of more than 290 independent financial advisors in offices across the nation. Headquartered in Bedminster, New Jersey, The Investment Center, Inc. is registered to conduct securities business in all 50 states and is a member of both the Financial Industry Regulatory Authority (FINRA) and Securities Investor Protection Corporation (SIPC). For more information, visit http://www.investmentctr.com, or contact Nicole Johnson – njohnson(at)investctr(dot)com
About Chalice Financial Network™
Chalice Financial Network ("Chalice") is a San Diego-based, leading provider of third-party technology, asset management, wealth management and business enterprise solutions for independent financial advisors across the country, delivered through an exclusive membership structure. Chalice is the Holy Grail for Wealth Advisors™ due to its ability to aggregate and integrate all the tools and technology, products and services a wealth advisor needs throughout the lifecycle of a successful independent business, by accessing Chalice Advisor Exchange™, its single sign-on shared services digital marketplace and fintech platform. For more information, please visit http://www.chalicefn.com.