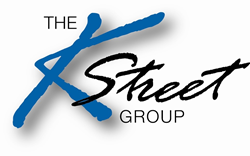 "Flawless execution of a comprehensive security plan" -Chief Operating Officer Bob Aromando
LEBANON, N.J. (PRWEB) September 28, 2021
The K Street Group recently collaborated with the Tunnel to Towers Foundation, providing event security services for the foundation's benefit concert at Liberty State Park in Jersey City, which featured Lynyrd Skynyrd as the headlining entertainment.
The Tunnel to Towers Foundation is a non-profit organization honoring the sacrifice of beloved firefighter Stephen Siller who selflessly laid down his life to save others on September 11, 2001. Stephen's noble dedication to serving his community has inspired New Yorkers and people around the globe to follow in his courageous footsteps. Guided by the philosophy of St. Francis of Assisi, Steven lived by the inspirational words, "while we have time, let us do good."
The good Stephen radiated has been graciously carried on by Tunnel to Towers. Supporting America's first responders, military heroes, and their families, the widespread impact of Tunnel to Towers is instrumental. Just as Stephen touched the lives of many, Tunnel to Towers continues touching lives by uplifting all the brave men and women in uniform, as well as remembering those who paid the ultimate sacrifice serving and saving others, doing good.
The K Street Group's opportunity to provide event security for the foundation's fundraiser concert was a tremendous honor because K Street recognizes the importance of planning a safe and secure event. K Street's diverse security services ensured the well-being of event attendees by taking proactive measures with a heightened sense of situational awareness.
The event's "flawless execution of a comprehensive security plan" was made possible by its dedicated team of security officers, security supervisors, K9 handlers, emergency personnel, and many others, including The K Street Group's Chief Executive Officer, Sergio Conde, as well as Chief Operating Officer, Bob Aromando, and Director of Operations, Paul Lapinski.
No matter the magnitude of a gathering, The K Street Group is extensively equipped to protect event guests and preserve the integrity of events, in a time of increased attacks on indoor and outdoor venues. As this new wave of venue threats persist, The K Street Group proactively gets ahead of potential dangers, attributed to the group's unparalleled attention to detail. In times of reactivity, K Street's rapid response has earned itself a global reputation.
The K Street Group was honored to serve Tunnel to Towers, its devoted members, and its loyal partners. The K Street Group hopes its alliance with the foundation inspires others far and wide to pledge support to such an empowering organization, driven by the will to do good.
"Stephen's life and heroic death serve as a reminder to us all to live life to the fullest and to spend our time here on earth doing good."
Please visit The K Street Group online or contact Chief Operating Officer Bob Aromando at baromando@kstreetassociates.org, or by telephone, 908-200-7344 X312 if seeking industry-leading security services for forthcoming events.
Event Services Offered by The K Street Group:

Utilization of a mobile portable command center
Access control and access screening
Crowd management
Marked security vehicles
Deployment of a K9 Explosives Detection Unit
Portable CCTV systems
Social media intelligence monitoring
Emergency preparedness and active shooter training
Armed and unarmed security services
Risk, threat, and vulnerability assessments
Liaison with local law enforcement partners