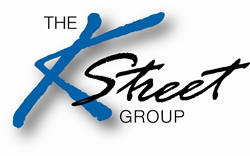 LEBANON, N.J. (PRWEB) November 08, 2021
The K Street Group is incredibly delighted to announce the recent global embarkment of its Director of K9 Operations, Justin Nielsen. Nielsen's 10 day travel to Israel is in support of the law enforcement community, both here in the United States, as well as around the world.
Prior to his transition into the private security sector, Nielsen served an honorable seven years in the United States Army as an infantryman. However, his selfless duties did not end there, as he remains an active member of a police department in Northern New Jersey. Nielsen's admirable commitment to protecting and serving others made him the perfect representative for this trip.
His journey across the world coincides with the annual Police Unity Tour. This yearly four-day bicycle ride from New Jersey to Washington, DC's National Law Enforcement Officers Memorial raises public awareness about law enforcement officers who have died in the line of duty, ensuring their sacrifices are never forgotten.
A ride that began in 1997 in Florham Park, New Jersey with 18 riders has since expanded, inspiring participation from nearly a dozen chapters and 2,600 members nationwide, including riders, motorcycles, and support personnel. Beyond the states, commitment to those in uniform who made the ultimate sacrifice is found in Israel, where its police force hosts a similar ride.
Nielsen's stay in Israel, living at the police barracks, provides him an invaluable learning experience of another's country law enforcement system. Acquiring first-hand knowledge from the force's members and working closely with men and women in uniform, Nielsen's international travel experience is what the K Street Group is all about – that is, building strong relations with law enforcement, public safety agencies, and first responder heroes on a global scale.
The K Street Group is passionate about collaborating with agencies and entities who make the world a better and safer place. Whether these lasting partnerships are formed in the Tri-State Area, or halfway around the world, K Street welcomes alliances dedicated to protecting and serving others. The K Street Group is extremely proud of Nielsen for his unwavering dedication to his craft and looks forward to his continued professional growth in this line of work, as well as the growth of K Street and its connections worldwide.