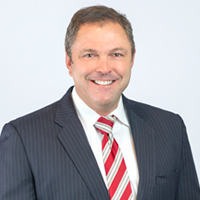 SUNSET VALLEY, Texas (PRWEB) June 09, 2020
Austin law firm, The Kelly Legal Group, PLLC is offering both current and prospective clients free real estate law consultations to help them navigate the changes brought about by the COVID-19 pandemic.
No industry has been left untouched by the coronavirus, including real estate. While the Austin real estate market is somewhat insulated from the worst impacts of COVID-19, the pandemic is still making real estate transactions more complicated for buyers and sellers. Because of this, it's more important than ever for parties on both sides of any transaction to have a skilled real estate attorney by their side.
Some of the ways COVID-19 has impacted real estate include:
The addition of COVID-19 clauses in contracts to allow extensions should one party need to be quarantined due to infection.
Tensions between landlords and tenants when tenants are unable to pay their rent.
Property management firms may need to grapple with notifying other tenants when a building resident has been diagnosed with COVID-19.
Similarly, property management firms may need to implement new safeguards in building common areas.
Short sales and foreclosures are expected to rise in the face of prolonged unemployment.
Closings may need to be done remotely instead of in person.
Each step of the transaction process may experience delays due to short staffing; due diligence periods may need to be extended accordingly.
The Kelly Legal Group, PLLC recommends that landlords, property management companies, construction firms, homebuyers, and sellers speak with a real estate lawyer in order to understand how COVID-19 will impact their real estate dealings. By offering free real estate law consultations, the team at KLG hopes to remove barriers to access and provide much-needed assistance during a confusing, chaotic time.
About The Kelly Legal Group, PLLC
The Kelly Legal Group, PLLC is a boutique real estate and corporate law firm located in Austin, Texas. Founded by attorney Jeffrey S. Kelly, KLG strives to provide its clients with competent legal advice, first-class service, and rapid matter resolution. Over the years, KLG has expanded its practice areas beyond business and real estate to include wills & estates, personal injury, aviation, and criminal.
To learn more, visit https://www.kellylegalgroup.com, call 512-505-0053 to schedule a free consultation, or stop by The Kelly Legal Group, PLLC office at 4934 West US Highway 290 Sunset Valley, Austin, TX 78735.