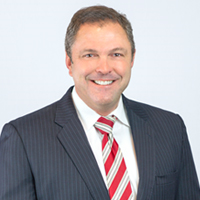 AUSTIN, Texas (PRWEB) May 27, 2021

The Kelly Legal Group is among the premier real estate and construction law firms in Austin, with skilled attorneys who have in-depth knowledge and experience working in the competitive local real estate market. In an area that is growing rapidly, many investors are making moves to expand their portfolios; an attorney can provide counsel to help investors make sound investment decisions and protect their assets.
While the real estate and construction lawyers at The Kelly Legal Group cannot provide investment advice during these complimentary consultations, investors will learn how the team at KLG can support their real estate endeavors by assisting with a number of legal matters, from contracts to closings.
Whether an investor is just starting out in real estate or a seasoned player, The Kelly Legal Group can provide assistance with:
Real estate closings
Contracts
Commercial leases
Real estate development law
Zoning laws
Foreclosures
Short sales
Distressed properties
Land use
Real property rights
Contract disputes
Landlord-tenant disputes
Cooperative representation
Litigation
In a hot real estate market like that of Austin, a skilled attorney is not an option, but a necessity. Having an attorney at the ready helps investors realize their business objectives and make informed decisions when it comes to purchasing, selling, building, and renting.
Real estate investors who live or work in the Austin area and have questions about how a real estate law firm can support their business should contact The Kelly Legal Group to learn more about scheduling a free legal consultation.
About The Kelly Legal Group, PLLC
The Kelly Legal Group, PLLC is a boutique real estate and corporate law firm located in Austin, Texas. Founded by attorney Jeffrey S. Kelly, KLG strives to provide its clients with competent legal advice, first-class service, and rapid matter resolution. Over the years, KLG has expanded its practice areas beyond business and real estate to include wills & estates, personal injury, aviation, and criminal law.
To learn more, visit https://www.kellylegalgroup.com, call 512-505-0053 to schedule a free consultation, or stop by The Kelly Legal Group, PLLC office at 4934 West US Highway 290 Sunset Valley, Austin, TX 78735.