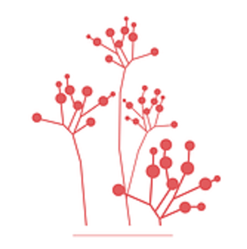 "Bringing different scientific viewpoints to the table is the key to solving many of the wide-ranging problems faced by our clients and society as a whole."
SAN FRANCISCO (PRWEB) November 20, 2020
On the heels of a recent Moore Foundation grant and prestigious DARPA award, LRC Systems, developer of powerful quantitative research-based solutions that drive scientific, commercial and social breakthroughs, announced today the appointments of Dr. José Jaramillo-Villegas, Daniel Ling and Dr. Carlos Andres Melo Luna to LRC Systems' growing team of notable researchers, academics and scientists - along with Dana White, MBA, joining as Director of Finance.
"At this point in our business, it is essential to expand our team with brilliant individuals who are also innovators in their respective fields," said Dr. Shailesh Date, founder and CEO of LRC Systems. "Drs. Villegas and Luna, along with Daniel Ling have dynamic backgrounds and a range of accomplishments in areas that will help support LRC's high-impact research in complex systems, transcending disciplines and sectors. Bringing different scientific viewpoints to the table is the key to solving many of the wide-ranging problems faced by our clients and society as a whole."
Jaramillo-Villegas, a 2012 Fullbright Scholar, joins the LRC after a stint in academia that followed graduate studies in high-performance computing, photonics and quantum computing at Purdue and Universidad Tecnológica de Pereira (Colombia). "I am thrilled to be a part of advancing discoveries in areas related to the sciences, society, human health and climate change," said Dr. Jaramillo-Villegas.
Ling, who was a US Presidential Scholar and a National Merit Scholar at Princeton, comes to the LRC as an Applied Mathematics Fellow, concentrating on research in complex systems across biological and economic contexts. "I'm excited to contribute to building moonshot technologies to address some of the large-scale challenges that our society faces, including the ongoing COVID-19 pandemic, as well as tackle some of the big research questions of our time," said Ling. Luna joins as a Research Scientist and will lend his expertise in light-matter interaction to help the LRC explore the origins and evolution of biological complexity.
"With the addition of Drs. Jaramillo-Villegas and Luna, the LRC will now have an international presence in Latin America, enabling us to extend our global footprint as we scale and grow," said Dr. Date. "Additionally, Dana adds the oversight and financial prowess to help us monetize and scale our innovative approach," he added. As the new Director of Finance for the LRC, Ms. White brings an impressive background in biotech, government and the banking industry. She previously held positions at Blue Canyon Technologies, NEON, Inc. and KPMG.
For more information about the LRC team and its game-changing approach, visit https://www.lrc.systems/.
About LRC Systems
Laboratory for Research in Complex Systems (LRC) develops powerful research-based solutions that drive scientific, commercial and social breakthroughs. Led by a team of trailblazers from industry and academia, LRC uniquely combines advances in natural and quantitative sciences with cutting-edge technology to help solve fundamental health, economic and social problems for public and private organizations. LRC serves as an ideas hub for high-level transdisciplinary research that is bigger, faster and more impactful, to propel innovations that can change the world.