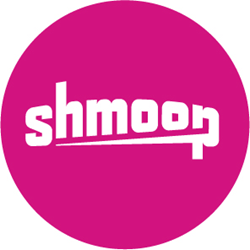 Education has changed for good, and we are thrilled to assist LAUSD as we more forward
SCOTTSDALE, Ariz. (PRWEB) September 15, 2020
As schools and districts across the nation scrambled to enable virtual learning resources, Los Angeles Unified School District selected Shmoop as their online learning content provider, equipping teachers and students at 100 California schools with necessary online learning materials to help balance a virtual learning environment.
LAUSD schools now have access to Shmoop's Digital Content Library, Intervention solutions, and Test Readiness programs. For those 100 LAUSD schools, this means that teachers can tap into Shmoop's 400 courses to support their curriculum in a virtual learning environment while students will have access to thousands of fun and engaging videos and study guides. While teachers and students will leverage these resources virtually, they are also structured to simplify the transition back to an in-person classroom environment, should that happen.
While students are learning in a mostly remote environment, California schools are still looking at how they can best prepare students to succeed on standardized tests, such as the ACT. Through Shmoop, LAUSD high school students will have access to an online and personalized test readiness program to help them prepare for the taking ACT or SAT.
"While we have been working with LAUSD for some time now, we are so excited to provide additional online learning resources to help students at these additional 100 schools continue to progress. Education has changed for good, and we are thrilled to assist LAUSD as we move forward into the next generation of learning" says Andy Rahden, CEO at Shmoop.
More than 6 million teachers and students already use Shmoop's digital learning content and test readiness materials each month, and as school districts navigate the transition to a virtual learning environment this Fall, students within the LAUSD school district will have the learning resources they need to better support remote instruction.
For more information, visit shmoop.com/schools-districts or contact Shmoop at sales@shmoop.com.
About Shmoop
Shmoop provides schools with online courses, test readiness, and intervention solutions focused on personalized learning and college and career readiness, all designed for students and used by teachers for both in-person and remote learning. Shmoop's research-based classroom technology, Heartbeat, focuses on a student's emotional health, cognitive position, and background to improve their ability to achieve academically (http://www.shmoop.com).
###