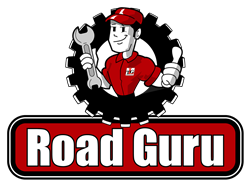 The Larson Group, a Peterbilt dealership company with 17 locations from the Kansas-Missouri border to the Atlantic Ocean, recently announced it will offer a mobile truck service program to customers.
SPRINGFIELD, Mo. (PRWEB) July 23, 2019
The Larson Group (TLG) recently announced the launch of its new mobile truck service program called Road Guru. The Road Guru program provides around-the-clock mobile service to customers in need of various kinds of truck service, from routine maintenance to urgent engine work, when and where they need it. The program will work directly with TLG's award-winning 24-hour Guru call center and comes with several features that will help maximize drivers' uptime and get them back on the road.
"Our industry has evolved to where customers' business needs demand mobile service," said TLG Director of Mobile Service Sean Westlake. "I'm happy to be part of The Larson Group and help grow our mobile department to provide the stellar service that our customers have come to expect."
Industry-Leading Service Features
TLG's Road Guru program offers a range of features that will give Peterbilt owners and fleets peace of mind that on-site service is a phone call away. The service program works closely with TLG's award-winning Guru call center to make it easy for drivers and fleet owners to schedule services such as on-site maintenance, ABS and transmission repairs, A/C adjustments, and heavy engine work no matter the time of day as well as receive service at any participating full-service dealership location. Road Guru's OEM-certified service technicians use state-of-the-art truck diagnostics software and tooling to ensure accurate diagnoses and repairs are made to minimize customers' downtime. The program applies to service on any truck make and model, not just Peterbilt.
Convenience at The Workplace
While roadside assistance is offered, TLG's Road Guru also focuses on the importance of providing technical expertise for on-site repairs. Road Guru's highly-skilled, factory-trained mobile technicians diagnose issues quickly and successfully complete repairs on customers' turf. For trucking companies with trucks that return to their headquarters regularly, Road Guru will schedule maintenance when trucks are not in operation, resulting in zero downtime.
In response to a nationwide shortage of diesel technicians, Road Guru also offers the option for truck owners and fleets to "rent-a-tech" during shop shortages or workload increases. Road Guru's "Rent-A-Tech" feature helps minimize profit loss, timeline delays, and the need for temporary hires or contract work.
Continuing a Commitment to Excellence
The new Road Guru program is the latest release supporting TLG's commitment to providing Peterbilt service and programs that make fast, quality service more accessible in the transportation industry.
"We understand the importance of uptime as much as anyone in this industry," said Westlake. "This program is all about our commitment to keep our customers and our economy moving forward. It's just another demonstration of TLG's dedication to providing fleets with safer, more efficient and reliable transport solutions."
To learn more about Road Guru, call 855.744.6800 or visit www(dot)tlgtrucks(dot)com.
About The Larson Group
The Larson Group has been providing quality Peterbilt products and exceptional service across the Midwest and Southeast for 30 years. TLG has built teams of qualified, highly trained professionals to provide customers the best service for their commercial transportation needs at 18 Peterbilt facilities that span from the Kansas-Missouri border to the Atlantic Ocean, one TRP Parts store, and a heavy-duty salvage parts and trucks location that ships nationwide.
For more information about The Larson Group's Peterbilt parts inventory or to experience its exemplary customer service first-hand, call 417.865.5355, visit www(dot)TLGtrucks(dot)com or contact Marketing Manager Stephanie Cowdrey at scowdrey(at)tlgtrucks(dot)com.