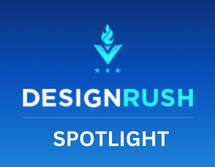 MIAMI (PRWEB) March 17, 2023
MarketsandMarkets projects that the global artificial intelligence (AI) market size will reach $407.0 billion by 2027. The need to stay competitive is urging many companies to integrate and use AI, which is the main driver of this growth.
DesignRush, a B2B marketplace connecting businesses with agencies, is on top of recent AI developments and shares some of the latest and most notable events shaping the industry:
1. Google to Integrate AI into Workspace, Rivals Microsoft
Google has notified the public that it is adding new AI-powered features into Workspace which will allow users to generate, summarize and brainstorm text within Google Docs, among other advantages.
2. ChatGPT Developer OpenAI Launches New GPT-4
ChatGPT developer OpenAI has launched "GPT-4". This model is able to process up to eight times the number of words ChatGPT can handle and offers advanced features such as processing and responding to images and writing captions.
3. MullenLowe MENA Uses AI to Fight Gender Bias in AI
MullenLowe MENA creative agency launches a campaign to address one of the greatest AI risks - gender bias. Given that AI advancements have a large effect on labor market opportunities and women's economic empowerment, the company wanted to tackle the root of this issue by highlighting how AI tools classify gender representation in a creative campaign.
4. AI Doll M3GAN Takes Spotlight in Marc Jacobs Campaign
Along with other celebrities, AI doll M3GAN appeared in the new Marc Jacobs "Heavn" campaign that features a collaborative Marc Jacobs collection with the band Deftones and streetwear brand Stray Rats. Led by creative director Ava Nirui, M3GAN is featured in a Deftones-themed zip hoodie, bathed in a red fluorescent light.
Read more about these latest AI events in the full Spotlight news features.
About DesignRush:
DesignRush.com is a B2B marketplace connecting businesses with agencies through expert reviews and agency ranking lists, awards, knowledge resources and personalized agency recommendations for vetted projects.