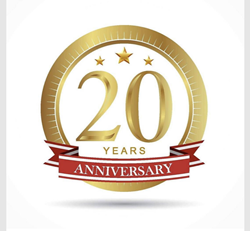 We are so proud of our 20-year history and thank our clients for their trust and loyalty over the years. The firm looks forward to achieving continued success for the future ahead, says Ranse Partin
ATLANTA (PRWEB) March 11, 2021
Conley Griggs Partin LLP recently named one of Atlanta's 2020 "Best Places to Work" by the Atlanta Business Chronicle, is a plaintiffs' law firm that was founded by partners Cale Conley, Richard Griggs and Ranse Partin. Their vision was to have a law firm that possessed all the creativity, innovation, resources and aggressiveness of a 21st-century business, but firmly built on a foundation of "old-school" values. These values focused on personal relationships with clients and colleagues, attention to detail, hard work and integrity. The attorneys and staff members at Conley Griggs Partin LLP are committed to working together to reach these goals and improve people's lives.
Based in Atlanta, the firm has grown exponentially over the past 20 years, opening a second office in South Georgia. The practice is dedicated to representing clients who have been injured, killed or harmed by the negligence or wrongdoing of others, as well as businesses that have been wronged or underpaid in the Southeast and across the country. This dedication to putting clients first, as well as a team approach to providing legal representation, has led to numerous awards and national recognition for both the firm and its employees.
"We are so proud of our 20 year history and thank our clients for their trust and loyalty over the years. The firm looks forward to achieving continued success for the future ahead," says Ranse Partin
More about Conley Griggs Partin LLP:
The attorneys at Conley Griggs Partin LLP have dedicated themselves to developing expertise in representing people and businesses, fighting diligently for those that have been injured or financially harmed by the negligent or wrongful conduct of others. As experienced professionals who specialize in personal injury and business tort cases, the lawyers at Conley Griggs Partin LLP are qualified to represent victims of auto accidents, business disputes, class action lawsuits, product liability, wrongful death, spinal cord injuries and much more.
Conley Griggs Partin LLP is located at 4200 Northside Parkway, Building One, Ste 300 in Atlanta, Georgia. For more information about the law firm, please call (404) 467-1155 or visit http://www.conleygriggs.com.