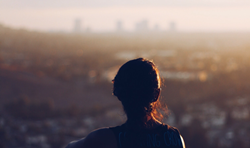 To compete and win in a marketplace driven by patient preference, healthcare providers must invest in the talent, systems and technology to connect with patients on new terms. - Kevin Fleming, CEO, Loyale Healthcare
LAFAYETTE, Calif. (PRWEB) September 16, 2020
The future for healthcare in America has been made a little clearer in the months since the COVID-19 crisis began. As healthcare providers, their patients and their communities adjusted to the new, COVID-enforced reality, the potential for better operating and care delivery models has been exposed. These models are already appearing as one of the enduring legacies of the pandemic, as healthcare resumes its focus on growth and sustainability.
In a recent Healthcare Dive story titled, "3 Key Takeaways from HCA, Tenet's Latest Public Comments," reporter Samantha Liss notes the industry's near-term uncertainties saying, "Questions remain about what the long-term effects this pandemic will have on providers, including pressure on payer mix as record job losses risk severing people from their commercial coverage, which providers prize for its higher reimbursement. It's also uncertain when volumes will return or exceed pre-pandemic levels, and whether systems can manage both high caseloads of elective care and COVID-19 patients."
Longer-term, however, the comments of executives William Rutherford, CFO, HCA Healthcare; Ron Rittenmeyer, CEO, Tenet; and Saum Sutaria, COO, Tenet, shed some light on the industry's plans for recovery. Both systems noted that as volumes have begun to increase, returning patients are higher acuity, with "disease progression that's more than it should have been," according to Sutaria. Rutherford added that, "higher acuity patients may have had more medically urgent conditions and felt the need to come in, while lower acuity patients continue to prolong care."
When asked how to "prod those low acuity cases back into the system," Tenet's Sutaria said "health systems can't wait until patients are comfortable to return. Instead, hospitals need to think about how to create options for them." As an example, "a telehealth option for the E.R. That additional step allows a provider to talk to the patient and, based on symptoms and conditions, alert them if they need to come into the physical location."
And even if a reduction in low acuity volume isn't necessarily a problem, as noted by HCA's Rutherford, adding "Maybe we're seeing lower acuity healthcare visits that [aren't] going to be that big of an economic loss if we can maintain demand for higher acuity," it may also be true that higher acuity patients will face financial constraints that are at least as acute as their low acuity counterparts.
When asked about the two systems' strategic portfolios, Tennet's Rittenmeyer said that he's "thinking about the system's portfolio more aggressively than he has in the past." Although he didn't elaborate, HCA's Rutherford said that "HCA CEO Sam Hazen has been challenging his team to look for "accelerants for growth," whether that's through acquisitions, new service areas or capital investments."
Achieving a Patient First Operating Model
These executives' comments underscore three key strategic considerations for health systems as they emerge from the COVID crisis: 1) Changing patient behavior, 2) The criticality of creating options for patients and 3) The importance of investing to accelerate growth. All three support the industry's growing appreciation for the economic power of the patient, and the transformation that must occur to meet patients where they are.
No one would deny that patient behavior has been changing. Fairly dramatic change was documented for years before the pandemic. As the cost for premiums, deductibles and copays have gone up year after year, patients' tendency to avoid or delay care had become widespread and their ability to pay became more problematic. In response, healthcare providers like HCA (a Loyale client) responded by investing to improve their patients' financial experiences, so medical bills are easier to understand, plan for and pay.
As the executive comments above attest, growth-driving investments are not part of a post-COVID to-do list. They're happening now. In KaufmanHall's M&A Quarterly Activity Report for Q2 2020, the firm notes that "We anticipated that COVID-19's impacts would affect M&A activity in Q2. But with two transformational deals announced in June, it seems that COVID-19 generates a much less dramatic decline in M&A activity, relative to underlying performance measures. If anything, the pandemic has demonstrated advantages of scale, coordination and innovation that are likely to strengthen the strategic rationale for future relationships."
The report goes on to note that "COVID-19 is causing healthcare leaders to assess current care delivery models and reimagine how health systems could be better configured to meet needs that the pandemic has exposed." Quoting Steward Healthcare CEO Ralph De La Torre, "This is a transformational moment for the healthcare industry, with new realities in a COVID-19 world that must be addressed with an equally transformational, patient-first approach."
The KauffmanHall Quarterly Report concludes by looking ahead, stating that "We believe the COVID-19 crisis has only strengthened the healthcare industry's imperative for transformation…And we look for a resumption, or even an acceleration, in the pace of new transactions as hospitals and health systems reposition themselves for the post pandemic future." At this point, it is important to point out that healthcare's transformation imperative isn't driven by patients alone. In the midst of the COVID crisis, some formidable new competitors have been upping their games.
The Changing Playing Field
In addition to evolving patient behavior, new and emerging competitors are also threatening market share and prospects for growth for traditional healthcare providers. Aetna, the large commercial healthcare payer and owner of CVS, unveiled a plan that drives patients toward CVS' health services. Under this plan, as described in a Fierce Healthcare story published Sept. 2, 2020, "an Aetna care manager can schedule a HealthHub appointment with a patient to discuss their diabetes, and then refer then to a provider at a CVS MinuteClinic. The plan offers $0 copays for HealthHub and MinuteClinic visits, and it includes free prescription delivery and discounts at CVS pharmacies."
Similarly, in July, Walgreens and VillageMD announced that they will partner to open 500 to 700 full-service doctor offices within the next five years. The VillageMD press release, states that, "the clinics will uniquely integrate the pharmacist as a critical member of member of VillageMD's multi-disciplinary team to deliver the very best healthcare to patients, and will be staffed by more than 3,600 primary care providers, who will be recruited by VillageMD." Like CVS, Walgreens is looking to capture market share in the treatment of chronic disease, which represents more than 85% of the three trillion dollars Americans spend on healthcare each year.
Adding to the fray, in late July consumer behemoth Walmart announced its intention to create healthcare supercenters. With pilot programs operating in four cities, according to a MedCityNews article, these centers "aren't like your usual walk-in clinics that might serve as a quick place to get vaccinated or get a cold checked out. Rather, they're more like a one-stop shop for healthcare, with primary care, urgent care, diagnostics, x-rays, behavioral health and dental care." Just like CVS and Walgreen's, Walmart is looking to leverage its customer relationships to grow a substantial and disruptive healthcare company.
Healthcare's Call to Transformation
In just a little over eight months,

Patients have demonstrated that they will willingly engage with their healthcare providers virtually, using digital channels that healthcare providers have scrambled to scale in order to meet exploding demand and overcome operating limitations.
Large healthcare systems and other healthcare investors have ramped up their planning and portfolio strategies to enable transformation and accelerate growth.
And consumer-centered retailers with nationwide footprints and large customer bases have begun operationalizing their ability to compete for the largest part of America's healthcare expenditures.
Now is not a time for healthcare providers to plan to get back to business as usual. The table stakes have changed. To compete and win in a marketplace that's driven by patient preference, healthcare providers must invest in the talent, systems and technology to connect with patients on new terms.
Hospitals and health systems must improve operating efficiencies, drive revenue growth and manage their margins. Our clients choose Loyale as their patient financial engagement platform because, by using Loyale Patient Financial Manager™, they deliver their patients consistent, exceptional financial experiences that make the financial dimension of their care journey better. We're honored to be a part of that transformation.
Kevin Fleming is the CEO of Loyale Healthcare
About Loyale
Loyale Patient Financial Manager™ is a comprehensive patient financial engagement technology platform leveraging a suite of configurable solution components including predictive analytics, intelligent workflows, multiple patient financing vehicles, communications, payments, digital front doors and other key capabilities.
Loyale Healthcare is committed to a mission of turning patient responsibility into lasting loyalty for its healthcare provider customers. Based in Lafayette, California, Loyale and its leadership team bring 27 years of expertise delivering leading financial engagement solutions for complex business environments. Loyale currently serves approximately 12,000 healthcare providers across 48 states. Loyale is proud to have an enterprise-level strategic partnership with Parallon which includes the deployment of Loyale's industry leading technology at all HCA hospitals and Physician Groups.