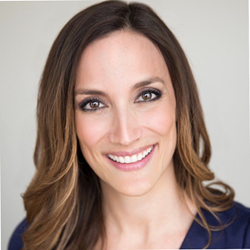 ST. LOUIS (PRWEB) May 23, 2019
While traditional retailers are closing, online retailers are opening retail locations, and real estate mavens are trying to figure out the next big thing, New York-based Cohen Equities, owner of The Meadows at Lake St. Louis, announced today that they will test RetailNEXT in St. Louis to find, mentor, and launch one or more new retail concepts to open as soon as the 2019 Holiday Season at The Meadows at Lake St. Louis.
RetailNEXT is searching for the next big thing in retail presented by an existing brick & mortar retailer, online retailer, or start-up currently in business who will win free rent up to one year along with the support of several high profile mentors/judges (e.g. Shark Tank), mall management, and retail marketing experts. After each entrepreneur/team submits his/her concept, meets with the judges, and does a final 10-minute presentation, the best concepts will be voted on by the greater St. Louis community via social media. The winner, who the judges and community feel have the best chance of success, will be assisted in launching their concept at The Meadows in Lake St. Louis. The goal is to accelerate successful concepts that will work, not only for the entrepreneurs, but also become a model for malls to find future tenants – in St. Louis and beyond.
While the prize of free rent and build out may appear to be the biggest draws, the most compelling reason for entrepreneurs is to get in front of the high-profile judges, including:

Maxine Clark (Founder, Build-A-Bear Workshop),
Meir Cohen (Chairman/CEO, Cohen Equities)
Norty Cohen (CEO, Moosylvania)
Mike Donovan (Principal, Balke Brown Transwestern)
Emily Lohse-Busch (Executive Director, Arch Grants)
Jawana Reid (Event Manager, St. Louis Magazine)
Brian Richardson (Host, KFAV/The Viper)
Susan Sherman (Co-Founder, Saint Louis Fashion Fund)
Martin Sneider (Retail Professor, Washington University)
Stacy Taubman (Founder/CEO, RISE Collaborative Workspace)
Eric Thoelke (Executive Creative Director, Toky Branding + Design)
Mark Zorensky (President, Hycel Properties Co.)
Specifically, judges will be looking for:

A new concept presented by an existing brick & mortar retailer, online retailer, or start-up
An idea with the possibility to be the next big thing in retail, attract attention/traffic/sales to the retail location
A concept with a high likelihood of success at The Meadows at Lake St. Louis
Leader/team has relevant experience, entrepreneurial drive and adequate financial backing to start and sustain a business
A sensible plan to staff the location, buy & manage inventory, and manage cash & credit card sales
Willingness to do whatever it takes – including bringing on investors – to make their concept grow
Concepts need not be traditional retail concepts, but rather ones that will do particularly well in an outdoor shopping, dining, entertainment venue with both on-premise and nearby residential communities
Key Dates

Call for Entry Media Announcement: May 21
Campaign rolls out: outdoor, social, online, (radio & tv), posters, partner emails May 28
Contestant Workshop: Week of July 22
Deadline for entry: August 16
Entry review and finalist selection: Week of August 19
Event: Final Presentations to Judges: September 5 or 6
Live Event/Community Judging: September 11
Announcement of Winner: Week of September 16
Buildout: 2 months min, 6 months max
Grand Opening: Holiday (prior to Black Friday) or March/April of 2020
Qualified contestants interested in pitching their concept should do the following:

Go to themeadowsatlsl.com/retailnext to learn more about RetailNEXT
Fill out entry forms
Start working on plan and presentation
Get ready for the "big pitch" in August
https://themeadowsatlsl.com/retailnext/
THE MEADOWS AT LAKE ST. LOUIS BACKGROUND
The Meadows is an open-air shopping, dining and entertainment plaza at Lake St. Louis Boulevard off Interstate 40. The inviting, beautifully landscaped campus is unrivaled in the greater St. Louis area. The Meadows blends shopping with pleasure as national retailers share space with culturally distinctive merchandise and nonstop attractions in a family and community-focused environment. The high-quality shopping experience is enhanced by brick-lined sidewalks and plazas which create a walkable, invigorating environment, with abundant light, parking and accessibility. The most popular and sought-after retailers include Von Maur, the Nike Factory Store, Victoria's Secret, Bed Bath & Beyond, and Old Navy. The Meadows is owned by Cohen Equities, managed by Balke Brown Transwestern, and leased by JLL.
COHEN EQUITIES BACKGROUND
Cohen Equities is an institutional-grade, vertically integrated real estate investment platform headquartered in New York City with an exceptional investment and management track record that spans over 30 years. Cohen Equities has successfully invested in, managed, enhanced and harvested assets in over 30 states, under a full range of investment strategies, asset types and transaction structures.