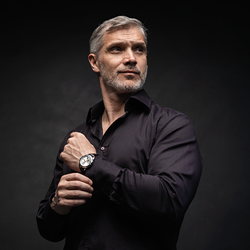 After treating over 35,000 men, we understand their needs and we know what works.
GREENVILLE, S.C. (PRWEB) December 29, 2020
Greenville Men's Clinic, a local men's health company, has announced today an exciting merger & rebranding campaign that will better reflect its mission and dedication to men's health. The announcement of the new brand comes with a new patient-centric website that is solely focused on men's health from a global perspective.
With COVID-19 pushing many companies to the brink of closure, MHP and GMC saw an opportunity to meet men's health needs at the local and national level. By joining with Men's Health Partners, Greenville Men's Clinic is able to transition from a local men's health presence to one that is able to serve clients nationwide.
"Our vision is to become a national leader in men's health," said Shauli Greenspan, CEO of Men's Health Partners, "treating patients is what we do best, and this merger and rebranding allows us to address our patients needs more globally. This is not just cosmetic; we've taken this opportunity to evolve our service line and our treatment pathways to better address our client's needs."
Men's Health Partners is changing the way men's health is done in Greenville, South Carolina. They offer affordable, custom treatments to resolve Erectile Dysfunction & Peyronie's. MHP also provides weight loss, solutions for hormone deficiencies, and provides STD testing.
"We have always offered a discreet and confidential approach to our clients," said Ty Hopkins, COO of Men's Health Partners, "after treating over 35,000 men, we understand their needs and we know what works. A vast majority of our clients have tried online pills to remedy a pretty complex disease, these pills often fail with time. We have achieved a 95% success rate with our clients, and we want to close that gap even more."