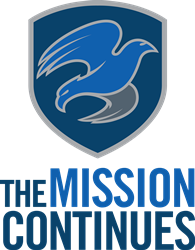 McRaven and Chan join a Board of Directors composed of industry leaders in defense, finance, education and more who are committed to empowering veteran-lead impact in communities nationwide.
WASHINGTON (PRWEB) December 14, 2020
The Mission Continues, a national nonprofit that deploys military veterans in continued service to their communities, is proud to announce two new board members, Admiral William H. McRaven, USN (Ret.) and Sally Chan, who will join the organization's Board of Directors as of December 2020.
"We are humbled and excited to welcome Admiral McRaven and Ms. Chan to our Board of Directors," said Mary Beth Bruggeman, US Marine Corps veteran and president of The Mission Continues, "As we continue to prioritize the diversity of our board members, these two leaders will bring unmatched experience, expertise and fresh perspective to our team. We look forward to including them in our mission to create a veteran-led movement of service."
Admiral William H. McRaven is a retired U.S. Navy Four-Star admiral and the former Chancellor of the University of Texas System. During his time in the military, he commanded special operations forces at every level, eventually taking charge of the U.S. Special Operations Command. His career included combat during Desert Storm and both the Iraq and Afghanistan wars. As the Chancellor of the UT System he led one of the nation's largest and most respected systems of higher education. As the chief executive officer of the UT System, McRaven oversaw 14 institutions that educated 220,000 students and employed 20,000 faculty and more than 80,000 health care professionals, researchers, and staff.
McRaven is a recognized national authority on U.S. foreign policy and has advised Presidents George W. Bush, Barack Obama and other U.S. leaders on defense issues. In addition to The Mission Continues, he currently also serves on the boards of the Council on Foreign Relations (CFR), the National Football Foundation, the International Crisis Group and ConocoPhillips.
Sally Chan is a seasoned Corporate Social Responsibility (CSR) executive with more than 20 years of experience in social impact marketing, multi-stakeholder engagement, supply chain management, sustainability, philanthropy and reporting. In her current role as Vice President, Community Engagement at Warner Bros., Sally is responsible for overseeing the global Impact employee giving program, creating workforce training opportunities for underserved groups, and guiding transportation demand management strategies. During her time at Warner Bros., Sally has overseen several company-wide initiatives such as the global Ethical Sourcing Program, film and television production content management, and signature cause-marketing campaigns in partnership with key nonprofit organizations.
Prior to joining Warner Bros., Sally spent 11 years with The Walt Disney Company, where she was responsible for developing a sustainable approach to implementing Disney's ethical sourcing practices and ensuring that factories adhered to the Code of Conduct for Manufacturers. Sally also proudly served on Disney's VoluntEARs Leadership Council to provide guidance on local volunteer opportunities to support the Company's community outreach efforts. She is currently serving as the Board President for The Holliston Foundation and is a Board Member for USC's Brittingham Social Enterprise Lab and Engage Public Safety.
McRaven and Chan join a Board of Directors composed of industry leaders in defense, finance, education and more who are committed to empowering veteran-lead impact in communities nationwide.
The Mission Continues is a national veterans organization dedicated to the empowerment of veterans as community-based leaders. We invest in veterans and under-resourced communities, developing new skill sets and equipping a growing veteran volunteer movement with the tools to drive positive change. Our programs in 50+ cities nationwide deploy veteran volunteers alongside nonprofit partners and community leaders to combat food insecurity and strengthen communities. Through this unique service model, veterans are provided opportunities for connection and personal growth while generating visible community impact. To learn more, visit http://www.missioncontinues.org.