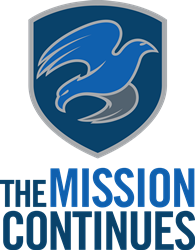 The veterans of The Mission Continues are committed to creating the change they want to see in their communities through hard work and relationship building alongside fellow residents.
HOUSTON (PRWEB) October 30, 2020
Houston-based military veterans will unite amid challenging times for Operation Bayou City Blitz. The veterans are volunteers with The Mission Continues, a national nonprofit that mobilizes military veterans on new missions in their communities and equips communities with the veteran talent, skills and preparedness to generate visible impact.
Beginning November 7, these veteran-led volunteers will team up with Houston city officials, community organizations and funding partners for five high-impact service projects that address critical community needs throughout Kashmere Gardens, Independence Heights, Gulfton, Third Ward and Suburban Heights. Each weekend in November they will activate to support under-resourced areas, engage in hurricane recovery efforts and provide a boost to ongoing revitalization efforts in the city.
"Operation Bayou City Blitz is a testament to the deep commitment our veterans have to the city of Houston despite the obstacles that 2020 continues to throw at them," said Mary Beth Bruggeman, Marine Corps veteran and president of The Mission Continues, "Our veteran volunteers are showing up with the skills, energy and passion to revitalize their city alongside their fellow servicemembers, neighbors and community partners. Our country needs this kind of inspiration right now more than ever."
Operation Bayou City Blitz is largely made possible by the generous support of The Bob Woodruff Foundation and Qatar Harvey Fund, The USAA Foundation, Inc., Disabled Veterans National Foundation, JP Morgan Chase & Co, Lowe's and Wounded Warrior Project.
"As our nation celebrates Veterans Day this November, initiatives such as Operation Bayou Blitz underscore how our veterans continue to give back in their communities," said Harriet Dominique, President of The USAA Foundation, Inc. "We are proud to support The Mission Continues and endeavors such as this that bring our veterans and our communities together around a common purpose and allow them to serve side-by-side."
The veterans of The Mission Continues are committed to creating the change they want to see in their communities through hard work and relationship building alongside fellow residents. The nonprofit has been active in Houston since 2015, with over 900 volunteers stepping up to tackle challenges like food insecurity, access to safe community spaces, and more.
In 2017, the organization shifted focus to the revitalization of neighborhoods impacted by storms like Hurricane Harvey; veteran volunteers have helped clean debris, repair damaged houses, host food drives and more. Now, the all-volunteer force supports COVID-19 recovery, too.
The operation's projects include:
November 7 - Jane Long Academy & Los Americas Newcomer School: Jane Long Academy and Las Americas Newcomer School are two middle schools that share the same campus in the Gulfton community, with Las Americas Newcomer School serving as an alternative school for immigrant and refugee students. The campus also served as a supply distribution center for more than 400 families after Hurricane Harvey. Our veteran-led team will be refurbishing the Jane Long Academy's outdoor space to build outdoor seating and communal lounge space. At Los Americas Newcomer School, volunteers will create a trauma-sensitive garden and peer meditation space while also working to landscape and beautify the grounds for students.
November 8 - Blodgett Urban Gardens: Blodgett Urban Gardens is a community urban garden serving the residents of Third Ward. The garden is committed to sustainable practices, healthy living and community education in an area that struggles with food insecurity. The facility covers 2.3 acres and hopes to be fully cultivated and operational by 2021. Our team will help Blodgett Urban Gardens achieve their long term goal by installing a security fence, building and installing additional garden beds and seating, revitalizing the garden's signage and more.
November 11 - Independence Heights: Independence Heights is a historically African American community in Houston, dating back to the early 1900's. Unfortunately, over 65% of the homes in the community were damaged during Hurricane Harvey, and it remains at risk for damage from future storms. In addition to assisting the Independence Heights Redevelopment Council in their ongoing hurricane recovery efforts, our volunteers will work alongside the residents to help them realize their goal of joining the Emancipation Trail with signage, murals and other beautification projects. The 51-mile trail will show the migration route used by newly-freed slaves and other people of African descent in the 19th century.
November 14 - Kashmere Gardens: Kashmere High School is a public 9-12 high school for the Kashmere Gardens and Trinity Gardens neighborhoods. This community has been the focus of The Mission Continues Houston Service Platoons efforts to alleviate food insecurity and boost neighborhood revitalization. Our team will landscape and beautify the campus grounds, and build outdoor study spaces for students to safely gather. Additionally, join us as we add school spirit throughout the facility with murals and fresh paint.
November 15 - Veterans Retreat Center: The Veterans Retreat Center is a 20-acre facility for military veterans to gather with their families and community members through outdoor, therapeutic, educational and entertainment programming. The center sustained severe damage during Hurricane Harvey. In an effort to help the VRC regain full operational capacity, our volunteers will refresh and restore outdoor areas of the facility. Join us as we landscape new walking trails, repair damaged structures, build storage, seating, new pavilions and more.
To learn more, or to volunteer for Operation Bayou City Blitz, visit http://www.missioncontinues.org/bayoucityblitz. You can also find information about additional events happening around the country on the website.
###
The Mission Continues is a national veterans organization dedicated to the empowerment of veterans as community-based leaders. We invest in veterans and under-resourced communities, developing new skill sets and equipping a growing veteran volunteer movement with the tools to drive positive change. Our programs in 50+ cities nationwide deploy veteran volunteers alongside nonprofit partners and community leaders to combat food insecurity and strengthen communities. Through this unique service model, veterans are provided opportunities for connection and personal growth while generating visible community impact. To learn more, visit http://www.missioncontinues.org.