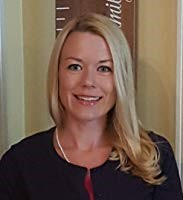 ALLENTOWN, Pa. (PRWEB) December 26, 2018
The Mommy MD Guide to Twins, Triplets, and More is now on Amazon as a paperback and eBook from family- and veteran-owned Momosa Publishing, in Bethlehem, PA.
Authored by Sonal R. Patel, MD, and Heather Stoeckel Karpinsky, The Mommy MD Guide to Twins, Triplets, and More offers wit and wisdom on pregnancy and birth, feeding, diapering and dressing, sleeping, going to work and school, coping with health problems, traveling, and fostering multiples' unique personalities.
Both authors are well-versed in the unique challenges and joys of parenting multiples. A mom of twin daughters, Dr. Patel is double board-certified in allergy and clinical immunology as well as pediatrics in Pasadena, CA.
Also a mom of twins, Heather Stoeckel Karpinsky is the founder of Baby A & Baby B LLC and the inventor of the Twin Feeding Set.
Each chapter opens with a special section featuring information about that particular issue. The book also features the following types of sidebars:

When to Call Your Doctor sidebars offer critical information about when to seek medical help
Mommy MD Guides - Recommended Product sidebars feature products that Mommy MD Guides found invaluable in helping them with their own kids
MomMy Time sidebars suggest ways for moms to relax, de-stress and love life!
Fast Facts: These are fascinating stats and facts about multiples
The Mommy MD Guide to Twins, Triplets, and More is the seventh book in the popular Mommy MD Guides series.
To interview Dr. Patel or Heather Karpinsky, or to request a review copy of "The Mommy MD Guide to Twins, Triplets and More" contact Momosa Publishing CEO Jennifer Bright Reich directly at jenniferreich(at)momosapublishing(dot)com.