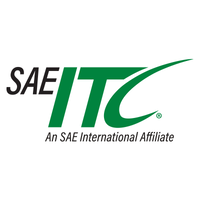 "Morey will help with the HRCS consortium's aim to accelerate IVHM implementation through the deployment of open standards that promote interoperability and avoid the proliferation of singular proprietary approaches." Peter Grau, program manager for the HRCS consortium
WARRENDALE, Pa. (PRWEB) March 09, 2021
SAE Industry Technologies Consortia (SAE ITC®) is pleased to welcome The Morey Corporation to the Health Ready Components and Systems (HRCS) consortium. Morey joins members Bell, Garrett Motion, General Motors, Global Strategic Solutions LLC, Nexteer Automotive, SafeRide Technologies, VHM Innovations LLC and Volvo Group Trucks Technology in the HRCS consortium to implement Integrated Vehicle Health Management (IVHM) technologies.
"Enabling communications between fleets, OEM integrators, tier 1s and third parties is critical to maintenance and the advancement of maintaining assets as technology complexity increases," said Wally Stegall, technical fellow at The Morey Corporation. "An open approach is vital to the Commercial Vehicle Industries at design and mission time, which allows an appropriate flow of information as granted by fleets to all stakeholders and a win-win for Commercial Vehicle. HRCS will be integral not only for end users and suppliers, but for Industry groups to advance mission statements in an ever-changing world."
Peter Grau, program manager for the HRCS consortium, stated: "We believe that IVHM technology will provide significant improvement in the reliability, safety and performance of vehicles. The application of IVHM concepts has been limited due to a lack of uniform data sharing methods. Morey will help with the HRCS consortium's aim to accelerate IVHM implementation through the deployment of open standards that promote interoperability and avoid the proliferation of singular proprietary approaches."
Morey joins the HRCS consortium to employ the best practices and guidance provided in the SAE JA6268™ Surface Vehicle and Aerospace Recommended Practice: Design & Run-Time Information Exchange for Health-Ready Components. SAE JA6268 is the foundational document which defines the integration of IVHM functionality in health-ready components to meet the requirements of OEMs, operators, suppliers and regulators in a cost-effective manner. JA6268 provides a structured approach for specifying, characterizing and incorporating the inherent IVHM functionality of a health-ready component using a common functional reference model.
"IVHM and predictive analytics has been in successful production use on millions of consumer vehicles in the U.S. for years, but the application to large scale fleets brings an important new business case," said Steve Holland, lead consultant for VHM Innovations, LLC and Chairman of the HRCS consortium. "Fleet operators are not only concerned with cost savings but availability, or uptime, and IVHM offers the potential for significant gains there as well."
IVHM solutions improve product reliability and fleet efficiency while reducing unplanned maintenance and warranty costs. The HRCS consortium is building a multi-sector, global IVHM community to develop and implement best practices and procedures for operators, OEMs and suppliers. The consortium will facilitate and promote industry-wide application of IVHM technology to improve asset operational availability, sustainment, and efficiency. Registered health-ready component capabilities and contact information will be made available via the SAE HRCS database.
About SAE Industry Technologies Consortia
SAE ITC® is an affiliate of SAE International. The SAE ITC team specializes in establishing and managing consortia by providing proven processes, tools and resources. ITC enables public, private, academic and government organizations to connect and collaborate in neutral, pre-competitive forums thus empowering the setting and implementation of strategic business improvements in highly engineered industries globally. More at http://www.sae-itc.com.
About The Morey Corporation
Morey is a global leader in developing and manufacturing transformative technologies in the smart connectivity and energy efficiency electronics sectors. Its products and solutions serve a wide variety of industries and markets including automotive and commercial vehicle, con-agriculture and off-road, and industrial. By combining engineering, manufacturing and business services, Morey serves as a scalable partner for industry-leading global OEMs, tier ones and technology firms — providing the expertise and innovation needed to connect assets, integrate within the IoT, increase energy efficiency and drive strategic business growth.
###