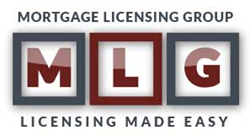 SAN MARCOS, Calif. (PRWEB) November 09, 2018
The Mortgage Licensing Group, Inc., is pleased to announce its appointment to the Industry Advisory Council of the American Association of Residential Mortgage Regulators (AARMR) as the only member specializing in licensing. The company will add a new, distinct, perspective to the council as it consults with the committee and AARMR directors.
The American Association of Residential Mortgage Regulators was founded to safeguard the rights of consumers in the mortgage industry, and see to the needs of local financial markets by educating state – level mortgage regulators, and promoting an exchange of information gathered from the Board of Directors, members of the Industry Advisory Council, and Consumer Advisory Council, and other AARMR Committees.
Becoming a Member
The AARMR Board of Directors appointed the Mortgage Licensing Group after the firm was nominated by an AARMR General Member to become a part of the Industry Advisory Council's 25 influential members. Among these 25 members includes law firms, mortgage companies, and various mortgage broker, financial service, and banker associations. Together, this new team of industry specialists have great potential to improve regulations and standards of the mortgage industry.
As Manager of Quality Control, Hayley Moon, is the designated delegate for the Mortgage Licensing Group. Her involvement in the council will include attending the Annual Meeting of the Affiliate Members and other requested meetings arranged by The IAC President and the Board of Directors, as well as provide input on issues as they arise during the scheduled engagements. In these meetings, Ms. Moon will be contributing to the association's influential spectrum by providing information to the committee from the mortgage licensing perspective. MLG is proud to announce its membership to AARMR's Industry Advisory Council.
ABOUT THE MORTGAGE LICENSING GROUP, INC.
The Mortgage Licensing Group, Inc. is a full-service mortgage licensing firm, headquartered in Southern California. Established in 2006, MLG assists mortgage, and other financial service related companies, using their reliable licensing services to obtain, maintain, and expand company, branch, and individual licenses nationwide. Their devoted team of license specialists creates a top rated, fully qualified, licensing company, with their up-to-date knowledge on the ever-evolving complexity of regulatory agency requirements within the mortgage and financial services industry. The Mortgage Licensing Group is dedicated to making licensing easy.