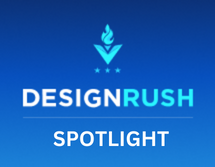 MIAMI (PRWEB) December 30, 2022
Partnerize study suggests that 74% of companies consider partnerships and affiliate marketing campaigns a high priority for their businesses. In fact, 54% of them reported that partnerships helped drive more than 20% of total company revenue, which stresses the importance of this strategy playing a key role in business growth.
DesignRush, a B2B marketplace connecting businesses with agencies, is keeping track of the partnership marketing trend and shared some of the most recent and notable partnerships this December.
1. Tumblr Partners With Livebox for Its New Live Streaming Service
Tumblr teamed up with Livebox to launch a live streaming feature for US-based iOS and Android users. The investment in video allows the platform to challenge and compete with its rival Twitter.
2. NBA Entertainment Teams Up With Horizon's Marketing Wing
NBA Entertainment partnered with Horizon Sports & Experiences (HS&E) to help support NBA's expansion into global markets. The goal is to bring fans "closer to the game" via the metaverse, a branch in which HS&E is proficient, thus it will offer related services including virtual reality games and interactive experiences to basketball fans.
3. Netflix Teams Up with White Claw for a Knives Out-Themed Mystery Game
Hard seltzer White Claw collaborated with Netflix to release "Crack the CLAW™" — a mystery game in honor of the new sequel, Glass Onion: A Knives Out Mystery. The limited edition is available for purchase and will only be available while supplies last.
4. Coca-Cola Teams Up with Music Moguls for "Recycled Records" Sustainability Campaign
To celebrate the switch from green to clear plastic, Coca-Cola partnered with Mark Ronson & Madlib. The "Recycled Records" sustainability campaign resulted in an original seven-track sound library and customers can not only listen to the EP, but also "reuse" the beats.
Read the full DesignRush Spotlight's news features for more info on these partnerships.
About DesignRush:
DesignRush.com is a B2B marketplace connecting businesses with agencies through expert reviews and agency ranking lists, awards, knowledge resources and personalized agency recommendations for vetted projects.