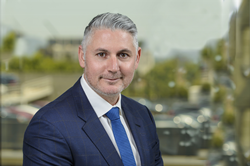 LOS ANGELES (PRWEB) July 18, 2019
Fossil fuels are interfering with solar energy in more ways than one. New research indicates that China's pollution from coal is blocking about 13% of their solar energy meaning that China's pollution is quite literally dimming the sun and hindering solar panels' output of electricity.
According to an article by Scott K. Johnson, published on Ars Technica, "China is easily number one in terms of new solar construction right now, accounting for over half of the world's installs in 2017, for example. Between 2010 and 2017, China went from having less than 1 gigawatt of solar capacity to 130 gigawatts, and the country is headed for around 400 gigawatts by 2030. After a run of transformative economic growth powered by coal and other fossil fuels, China is dealing with choking air pollution that is a major driving factor in this solar push."
But what does this mean for the rest of the world? Green Solar Technologies Founder and renewable energy advocate, Nicki Zvik, weighs in.
"China is a prime example of what we can't let happen to the rest of the world," states Zvik. "We are being shown evidence that pollution can, in fact, get to such high levels that it blocks progress we try to make and that it's possible to get to the point of no return when it comes to damaging our environment and air quality."
Though China is the country being examined in recent research, there are actually 11 countries that rank higher in unhealthy air quality. According to an article by Bianca Britton, published on CNN in March, Bangladesh, Pakistan, India, Afghanistan, and Bahrain rounded out the top five countries with the most harmful air quality as of 2018.
Zvik comments, "It's unfortunate to see that we've let areas of our world get to such devastating levels of pollution, but I do believe that if the damage isn't completely reversible in these areas, that it can at least be brought to a halt with the power of solar energy."
In addition to environmental damage that pollution is causing, it's also becoming an extreme financial burden. Going back to China specifically, a 13% waste of solar energy will add up to billions of dollars wasted ($6 billion wasted per year by 2030).
"China's going to have to make some significant changes if they want to get back on track to heading toward a healthy environment," shares Nicki Zvik. "The damage this kind of pollution can do is catastrophic in terms of the health of the environment and of the human race. It just goes to show that alternative forms of energy need to be taken seriously in order to prevent other areas of the world from getting to such dangerous levels. As of now, I believe the rest of the world getting on track to a greener environment can actually help countries like China and India get to where they need to be in terms of air quality, and if we all work together, we can ensure that we prevent other areas from getting to such harmful levels of pollution in the future."
Nicki Zvik is the founder of Green Solar Technologies and Spectrum Properties LLC.