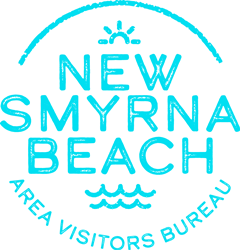 NEW SMYRNA BEACH, Fla. (PRWEB) May 25, 2023
Two new employees were recently added to the staff roster at the New Smyrna Beach Area Visitors Bureau.
New Travel and Tourism Manager Nicole Hanacek will be responsible for coordinating digital marketing assets, assisting with the visitor bureau's Tour Operator Program and focusing on sustainability in partnership with One Planet Living®. Hanacek is a graduate of the University of Central Florida and brings experience in marketing research, project management and graphic design to the bureau.
Susan McLain takes on the role of communications manager and will oversee public relations with an emphasis on travel media, industry partners, resident relations, and editorial content. McLain is a graduate of the University of Central Florida and a former member of the Society of American Travel Writers, the Public Relations Society of America, the Florida Public Relations Association, and the National Association of Realtors.
Haley Chenowith has been with the bureau since May 2022 and is now promoted to visitor relations manager.
President and CEO Debbie Meihls has served the bureau since 2015. She has developed the office for growth domestically and internationally. Additionally, she holds posts as chairwoman of Destinations Florida, a membership association of destination management organizations statewide and secretary of Southeast Tourism Society, a regional association comprised of 14 states in the southeast.
About the New Smyrna Beach Area Visitors Bureau
The NSBAVB is the destination management organization for the Southeast Volusia Advertising Authority. The SVAA is funded by the Convention Development Tax levied on short-term rentals in southeast Volusia County, which includes the cities of Edgewater, New Smyrna Beach, Oak Hill, Osteen, and Port Orange. The NSBAVB operates a Visitor Center, which is open Monday – Friday at 2238 State Road 44, New Smyrna Beach, Florida.
The NSBAVB is accredited by the Destination Marketing Accreditation Program of Destinations International. The bureau was the first in Florida to join the One Planet Living® online eco-system to address sustainability efforts as a destination management organization.
For more information, please visit http://www.VisitNSBfl.com or call 386-428-1600. Follow @NewSmyrnaBeach1 on Twitter, http://www.Facebook.com/VisitNewSmyrnaBeach or @visitnewsmyrnabeach on Instagram for the latest news. For visitor information when on the go, download the free New Smyrna Beach Mobile App for iPhone and Android. 
###