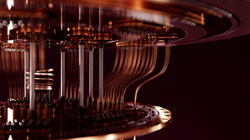 SAN RAFAEL, Calif. (PRWEB) September 24, 2021
What does our QC01 Offer?
You will get to see quantum computing from its beginnings to today, what it is and what
it isn't, who the players are, how you can get your hands on it, what you can potentially
expect in the future, and even how to get a job in the field. This course will introduce
you to concepts without diving in too deep. We will explain how quantum computing
works, and how it works differently than traditional computing based on bits.
We will look at:
● What quantum computing is—a slightly deeper dive into the technology
● How quantum computing and classical computing differ
● A brief look at quantum mechanics
● The hardware levels involved
● An overview of quantum computing models and platforms
● The applications that will thrive
● What the future will likely hold
● How to gain hands-on experience
● What career paths are available
Just how many qubits will it take for quantum computers to reach their potential? When will they enable rolling out
the right pharmaceuticals, establishing the ultimate cybersecurity and cryptography solutions? When will it be able to fulfill the promise of being the ultimate optimization tool? Is there a tool that can tell us how the number of qubits will explode in an orderly fashion—similar, for example, to Moore's Law? Enroll now and gain early valuable insights into these exciting questions!