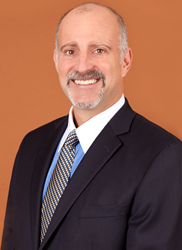 Cerritos, Calif. (PRWEB) March 05, 2019
The Oncology Institute of Hope and Innovation (The Institute), the largest community oncology practice in California, announced today that it has entered into a strategic partnership with Havencrest Healthcare Partners, M33 Growth and ROCA Partners to form a services entity, TOI Management (TOI), which provides business support services to The Institute. TOI and these strategic partners are joining forces to expand the delivery of The Institute's industry-leading model of value-based oncology care across the country.
TOI also announced the appointment of Marshal Salomon as Chief Executive Officer and a member of the Board of Directors. He brings over 20 years of executive leadership experience in multi-site healthcare organizations to TOI. Marshal most recently served as CEO of InterDent Service Corporation, one of the nation's leading Dental Support Organizations, providing non-clinical support services to nearly 500 dentists across 200 affiliated dental offices, including the management of over 300,000 capitated lives in the state of Oregon.
Marshal was previously the Chief Operating Officer of Vantage Oncology, a provider of high quality, community-based cancer care through 50 treatment facilities in 13 states in conjunction with more than 200 physician partners and affiliates. Vantage's mission was to address the growing need among cancer patients, hospitals and physicians for accessible and advanced cancer treatments. As COO, he oversaw Vantage's nationwide network and was instrumental to the company's culture, infrastructure development and prosperous growth. In 2016, McKesson Corp. acquired Vantage Oncology in a successful outcome for Vantage's employees, physicians and investors.
The Institute provides community oncology care in over 30 offices across California, Arizona and Nevada. The Institute's founder Richy Agajanian, M.D. will continue to provide clinical leadership across The Institute's network, and each local office remains committed to providing high quality, outcomes-based, best-in-class cancer care for its patients. "We are excited to partner with Marshal and our strategic partners to continue supporting the development of the preeminent value-based, patient-centric oncology platform in the nation. With this growth capital investment in TOI, we have accelerated the support and strategic capabilities of our team, systems and offices so that The Institute can deliver the highest quality care and expand the scope of services we provide to our patients," said Dr. Agajanian.
About The Oncology Institute of Hope and Innovation
As the largest community oncology practice in California, The Oncology Institute of Hope and Innovation (The Institute) provides extensive, high quality care to its patients and is dedicated to excelling in cancer awareness, prevention, diagnosis, treatment and education. The Institute's focus is to provide integrated cancer care in a patient-centric environment. During its 11-year tenure, The Institute has treated over 100,000 patients across Southern California, Arizona and Nevada. The Institute has over 50 board certified hematologists/oncologists practicing in over 30 offices, affiliations with over 65 hospitals, and over 70 active clinical trials underway. Learn more at theoncologyinstitute.com.
About Havencrest Healthcare Partners
Havencrest Healthcare Partners is a Dallas-based, private equity fund specializing in the healthcare industry and is comprised of a blue-chip team of investment partners, operating partners and senior advisors. Learn more at http://www.havencrest.com.
About M33 Growth
M33 Growth is a venture and growth stage investment manager that partners with founders and CEOs who have successfully grown their companies without previous institutional investment, and are positioned to rapidly scale their companies and break through as market leaders. Learn more at http://www.m33growth.com.
About ROCA Partners
ROCA Partners is a Los-Angeles-based private equity investment firm focused on providing leading healthcare services and technology-enabled services companies with flexible capital and operational resources to accelerate growth. Learn more at http://www.rocapartners.com.