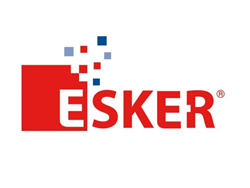 We're very excited about what Esker can help us accomplish in terms of accounts receivable excellence.
MIDDLETON, Wis. (PRWEB) August 28, 2018
Esker, a worldwide leader in document process automation solutions and pioneer in cloud computing, today announced it is working with the Oneta Company, a leading food and beverage distributor headquartered in Corpus Christi, Texas, to automate elements of its accounts receivable (AR) business process, including cash collection. Esker's cloud-based Accounts Receivable solution integrates with Oneta's VIP software system, enabling the company to reduce its paper usage, improve overall collections efficiency and provide its customers with convenient online payment options.
With Esker, Oneta now has a sustainable, cost-effective and completely cloud-based solution for managing its most critical AR processes. The solution will address three primary challenges, which include:

Collections management. Oneta's team tracked collections activity in Excel spreadsheets, which required monthly maintenance and offered little to no visibility into past-due accounts. With Esker, all notes and collections activity is stored electronically in the system and easily accessed at any time.
Paper usage. Each month, Oneta staff members manually print 1,800 statements. Now this costly and time-consuming task will no longer be necessary thanks to customers having the ability to view statements and invoices electronically from the portal.
Customer payment. Without online payment options for its customers, Oneta's team manually entered amounts through a payment website — an unsecure and error-prone process that forced a senior manager to spend a full day each month manually entering credit card information. Thanks to Esker, Oneta's customers will now be able to pay on their own with credit cards and ACH online, as well as sign up for automatic payments, which Oneta believes will help reduce DSO even more.
"We're very excited about what Esker can help us accomplish in terms of accounts receivable excellence," said Jamie Flores, accounts receivable manager at the Oneta Company. "Esker's integration with our VIP system is going to enhance everything we do — from allowing customers to go online and pay to helping us track KPIs that will ensure our DSO is under control and not growing. We don't have an IT staff so it was really important we found a solution that was not only easy to use but could do everything we needed it to."
About the Oneta Company
Founded in 1862 in Wapakoneta, Ohio, the Koch Beverage Company (now the Oneta Company) featured an original product line that included beer, artesian water, soft drinks and ice. Today, Oneta sells over 2.5 million items annually around the country and represents Pepsi Cola, Everest Water and Sunrise Vending.
About Esker
Esker is a worldwide leader in cloud-based document process automation software, helping financial and customer service departments digitally transform their order-to-cash (O2C) and purchase-to-pay (P2P) cycles. Used by more than 6,000 companies worldwide, Esker's solutions incorporate technologies like artificial intelligence (AI) to drive increased productivity, enhanced visibility, reduced fraud risk, and improved collaboration with customers, suppliers and internally. Esker operates in North America, Latin America, Europe and Asia Pacific with global headquarters in Lyon, France, and U.S. headquarters in Madison, Wisconsin. For more information on Esker and its solutions, visit http://www.esker.com. Follow Esker on Twitter @EskerInc and join the conversation on the Esker blog at blog.esker.com.