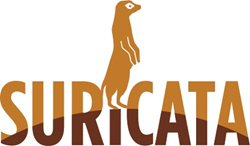 BOSTON (PRWEB) October 15, 2020
The Open Information Security Foundation (OISF) is proud to announce Suricata 6.0, the next major release of the world-class, community-driven network detection and response engine. Centered on meeting the increased demand for threat detection and intelligence, Suricata 6.0 addresses vital enhancements, including optimization and refinement, on essential areas of the engine.
Suricata 6.0 release raises the bar with improvements in protocol support, bringing Suricata to the internet of things (IoT) world with the addition of the MQTT protocol. The server infrastructure is not at rest with this release with support for HTTP/2. Geneve encapsulation in cloud infrastructures like Openstack and RFB protocol adds visibility on VNC remote desktop and alike. For security, Rust migration continues with new protocols being developed in Rust and ASN1, DCERPC, and SSH being reimplemented in Rust.
"Suricata 6.0 is responding to the community while keeping ahead of the attack landscape," said Victor Julien, Suricata's Founder and Lead Developer. "Conditional logging, one of the newest features of Suricata 6.0, allows the user to select which protocols events to log with great granularity."
The community asked, and the OISF and Suricata development team responded with performance improvements, including faster log generation with a custom Rust built JSON serializer that is 25% faster than available off the shelf serializers and parallel log support writing to multiple files. The flow engine responsible for creating a streamed view from packets has also significantly been optimized and is better resisting under pressure.
To learn more or download Suricata 6.0 visit https://suricata-ids.org/2020/10/08/suricata-6-0-0-released/.
About OISF
The Open Information Security Foundation (OISF) is a non-profit organization created to build community and to support open source security technologies like Suricata, the world-class IDS/IPS network monitoring engine. OISF is dedicated to preserving the integrity of open source security technologies and the communities that keep them thriving. Our team and community members includes world-class security and non-profit experts, programmers, and industry leaders dedicated to open source security technologies.
Suricata is a free and open source, mature, fast, and robust network threat detection engine capable of real time intrusion detection (IDS), inline intrusion prevention (IPS), network security monitoring (NSM) and offline packet capture (pcap) processing. Suricata's fast-paced community-driven development focuses on security, usability, and efficiency.
For more information, visit https://oisf.net/