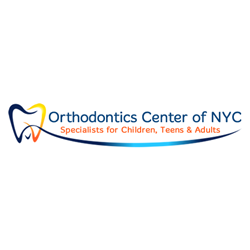 NEW YORK (PRWEB) September 09, 2019
The Orthodontist Center of NYC (https://www.orthodonticscenternyc.com) located on the Upper East Side in Manhattan, New York announced today the addition of a pediatric orthodontic division to their busy orthodontic practice. The pediatric orthodontic division specializes in the orthodontic needs for children including early preventative orthodontics, arch / palatial expansion, craniofacial orthodontics, dentofacial orthodontics, the Farrell Bent Wire System™, HealthyStart™, Myobrace™, myofunctional therapy, and airway orthodontics.
The Farrell Bent Wire System™ was developed in response to the need for combined myofunctional and orthodontic treatment: specifically the need for additional arch development. The Farrell Bent Wire System™ is an extraordinary orthodontic tool for expanding the arch form to allow more space for the tongue, in conjunction with the Myobrace®.
Myobrace® is a myofunctional therapy orthodontic treatment. The Myobrace® System is a preventive pre-orthodontic treatment for children that focuses on addressing the underlying causes of crooked teeth frequently without the need for braces or extraction of teeth.
Healthy Start™ is an orthodontic start-up system to help your child's teeth come in properly without discomfort and it is a natural way to guide your child's teeth to proper alignment. It works as well as or better than braces, plastic aligners, oral surgery, or any other option to achieve a beautiful smile.
Airway orthodontics seeks to improve the overall health of both children and adults by using state-of-the-art orthodontics to increase oxygen intake. Airway orthodontics seeks to identify why children and adults are not getting enough oxygen (which manifests itself as a medical condition) then aims to remedy the medical condition by expanding the airway with specialty orthodontics.
About The Orthodontics Center of NYC
We offer every possible type of orthodontic braces (clear braces, lingual braces, traditional fixed metal braces, Damon Braces™) and Invisalign® program: Invisalign, Invisalign Teen, Fast Invisalign – "Invisalign Lite", & clear aligners. Our pediatric orthodontic division is staffed by NYC certified orthodontics who hold memberships with the American Board of Pediatric Dentistry and the American Academy of Pediatric Dentistry and offers early preventative orthodontics, palatial expansion, Farrell Bent Wire System™, Healthy Start™, Myobrace®,
Orthodontics Center of NYC
635 Madison Ave
19th FL, #B
New York, NY 10022
(646) 491-7133
https://www.orthodonticscenternyc.com