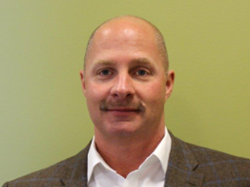 "As a leader, I hope to use my experiences to continue growing the business," Achman said. "I look forward to getting back to my roots and being more involved in the day-to-day product development cycle."
MINNEAPOLIS (PRWEB) October 06, 2020
As the leader in the outdoor living and hearth industries, The Outdoor GreatRoom Company™ is excited to announce the addition of industry expert Gregg Achman to their family of innovators.
Achman brings his strong expertise and insight to the manufacturing and engineering teams as the Vice President of Engineering. His position will focus on overseeing the new product process including research, technical services, and quality control.
"As a leader, I hope to use my experiences to continue growing the business," Achman said. "I look forward to getting back to my roots and being more involved in the day-to-day product development cycle."
Achman brings 33 years of experience in the hearth industry to his new position. He is currently active in the ANSI/CSA test standards process and resides on multiple technical subcommittees including the HPBA Gas and Solid Fuel Product Section Committee.
As a long-time expert at Hearth and Home Technologies® and Heat-N-Glo®, Achman held positions from Design Engineer to Direct of Quality and Vice President of Engineering. He possesses a Mechanical Engineering degree from North Dakota State University and a Masters of Business Administration from the University of St. Thomas.
"Achman's experience makes for an exciting opportunity to help OGC continue to be an innovative leader in the industry," Vice President of Operations Eric Hawkinson said. "His focus on product advancement and quality will aid in enhancing the overall customer experience."
In his free time, Achman enjoys playing golf, being outside, volunteering, and spending time with his family.
ABOUT THE OUTDOOR GREATROOM COMPANY
The Outdoor GreatRoom Company™ manufactures innovative, upscale products with design appeal for indoor and outdoor living spaces. Products include gas fire pits and gas fire tables, outdoor kitchen islands, outdoor gas fireplaces, indoor electric fireplaces, outdoor patio furniture, indoor gas fireplace inserts, custom outdoor products, and commercial-grade products. Visit http://www.outdoorrooms.com for more information.
Want to stay updated on the latest happenings at our Minnesota family company? Follow The Outdoor GreatRoom Company: http://www.facebook.com/OutdoorGreatrooms and https://www.instagram.com/outdoorrooms/.